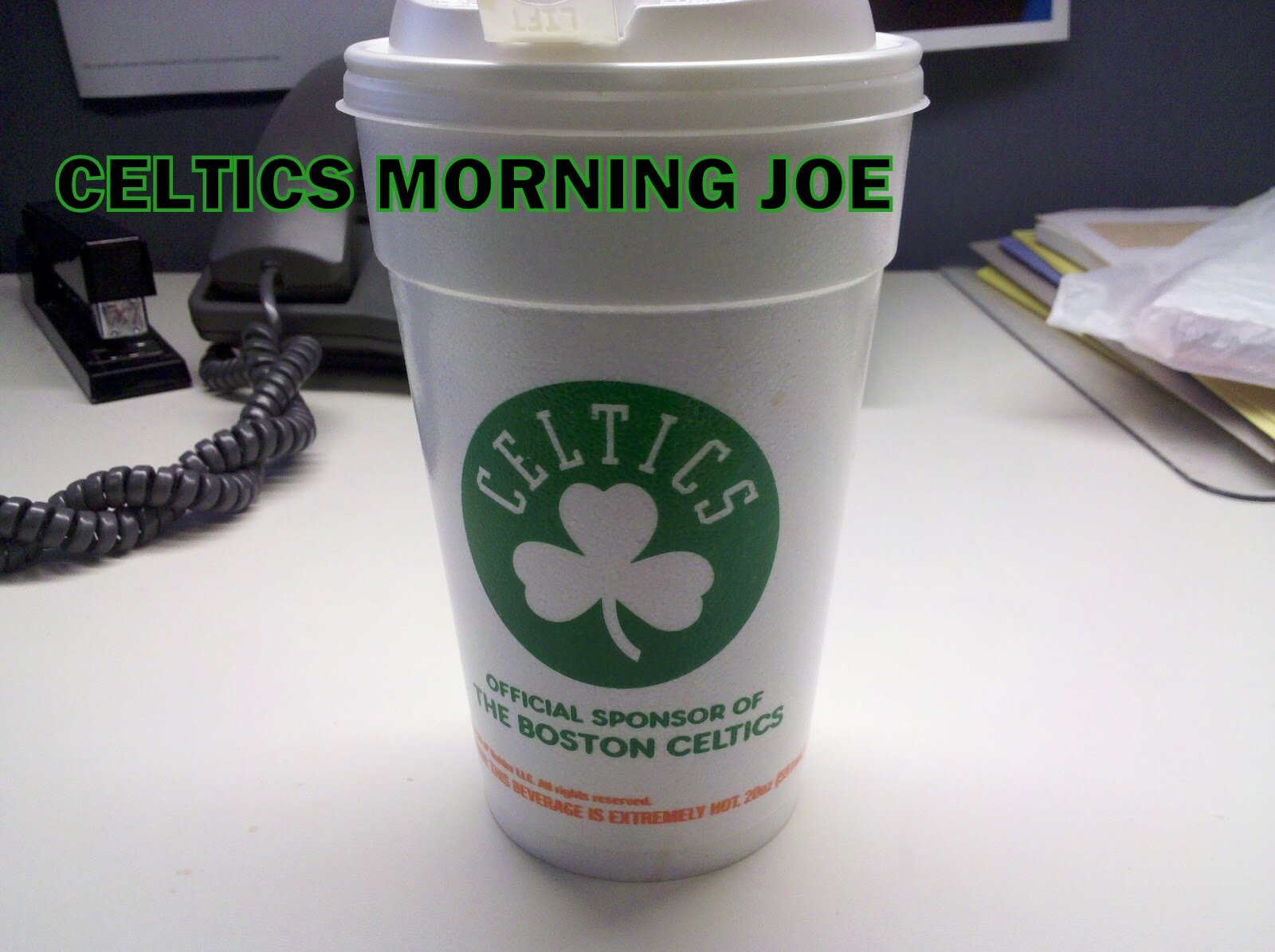 This may sound a bit odd, but I'm kind of relieved that the Celtics are not in connection this year. This feeling could easily change during the season, because losing isn't fun by any means. What I do find fun is a fresh start, something new, a new era of Celtics basketball. I don't think this team is a lottery team. But I guess that's up for debate in many circles. It all hinges on Rondo, as the spotlight will be on number nine.
This roster is younger, and were waiting to see how guys like Bradley, and Green answer to the call of being potential stars. The pressure is off, going into each season it's been stressful. Worrying about injuries, or do we have enough to beat the Heat, and worrying about games that we lost, but should have won. This is stuff I will miss, along with KG and Pierce who departed. I'm thrilled to have a new coach in Boston as well. Doc was good for his time, in that time period with the Big Three. It wouldn't have worked with any other coach, but not it seems like this young team could gel under the regime of Brad Stevens.
This NBA season has the chance to be special, I tend to feel that way most seasons, but something about the storyline of Doc in LA, and the guys in Brooklyn will keep us busy in a possible shaky season. I think some of these topics have been addressed, like longing for what's next for Rondo as a leader. This should excite Celtic nation. What about the rookie that reminds some people of Dirk? Olynyk has promise, maybe not Dirk promise, but perhaps All-Star quality stuff. This right here excites me about Olynyk from NBA.com.
Before Las Vegas started, I wrote that it would take something special for someone to pass up Kelly Olynyk for the top rung.

Well, Las Vegas came and went, and the Celtics' top rookie remains in the top spot. While more eyes may have been on the games in Las Vegas (due to later start times and actual crowds at the games in Orlando), what the rookie out of Gonzaga did in his five games stands out.

Olynyk averaged 18.0 ppg (most in Orlando) and 7.8 rpg, while hitting 58 percent of his shots. From Day 1, in which he broke out for 25 points, the 7-footer showed an ability to score in a variety of ways. When opponents put a bigger, slower defender on him, he stepped out and hit the midrange jumper. When the defender decided to step out to stop the shot, Olynyk used a quick first step and variety of moves -- up-and-under, baby hooks across the lane -- to get his buckets.

It was an impressive performance and the Celtics have to be pleased with the crop of young talent they now have in their frontcourt. It was at the same tournament last year that Jared Sullinger opened eyes by averaging 13.8 ppg and 8.3 rpg and went on to have a respectable rookie season (6.0 points and 5.9 rebounds in 19.8 minutes per game) that was eventually cut short by injury.

Olynyk may not carry his play into a run at Rookie of the Year, but for now, he sits as the top dog of the Summer.






It's nice to also have a rookie come in for once that will play. Sully played last season, but this year it will be nice to see a guy like Kelly. It's going to be great to see both guys up front for the Celtics. I hope Sully was taking notes with KG around his rookie season. The test will be given in year two for Sully. I know the fear of the future lingers, but watching a new era unfold with a new coach, and new leader is special.

Categories: Celtics Morning Joe