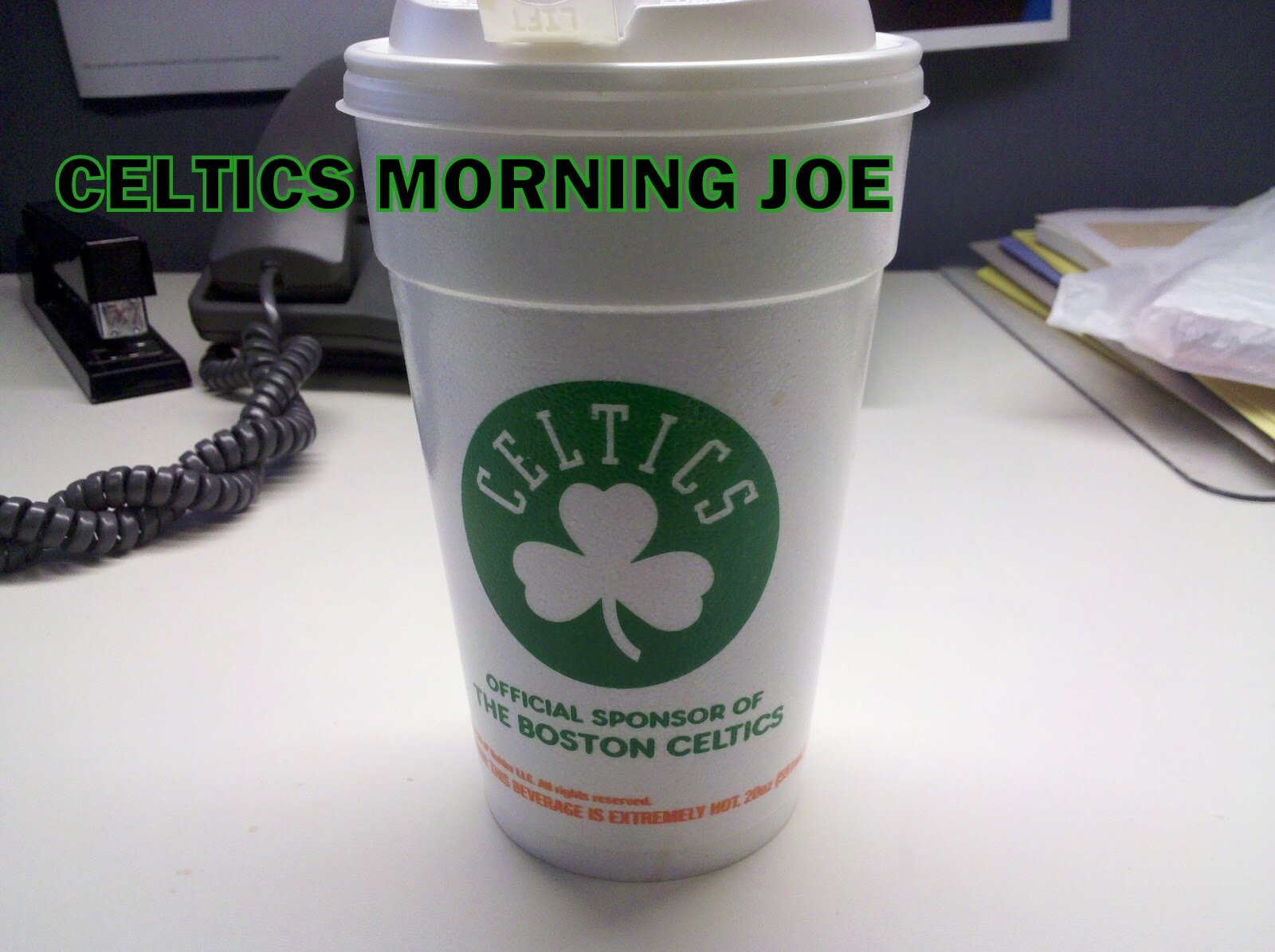 Stevens commitment with the Celtics starts with him moving his family to Boston. It was well documented that Doc traveled back and forth all season long. He would either go home to Orlando,or somewhere else tracking down one of his kids playing ball. Brad's actions so far speaks volumes of what his career might be like in Boston. The guy wants to win, and he came to the right place. Stevens has visited Rondo, he's traveled non stop, and he's already been watching film. His kind words about Rondo, speak of a hopeful future.




"We just sat down for an hour, or an hour and 15 minutes, and I thought had a nice sitdown," Stevens said. "We talked a lot about life, we talked a lot about basketball. We hit on neither exclusively, we just talked. I found him to be very insightful, very intelligent. And that was consistent to what I had heard from those who knew him best. I'm really looking forward to spending more time together. I know he's working really hard on his rehab, and he was actually at rehab, then came back to his camp and then we both spoke to camp real briefly and I took off. He was great."



We've all seen those comments in some form or another, but it's what you hope for from your new coach. Going, and tracking down your star. It speaks volumes about Stevens commitment to Rondo and to this team.
With hints of bags under his eyes as he spoke to a small group of reporters after the news conference, Stevens was asked if he had found any time to rest over two nonstop weeks of activity.

"No, there won't be much of that," he admitted. "I went back to the Midwest for a couple days to hunker down and spend time with my family, even then the phone's ringing off the hook and you're just trying to move on to what's next. Once I have my life organized better, it'll be good. It'll be really good."






Once he moves to Boston, then his life will be easier. I don't blame Doc for what he did year after year. But maybe the Celtics would have been more prepared during the regular season if he wasn't bouncing around the country.Maybe a few more regular season wins? I guess it didn't matter in the end in some cases.



ESPN BOSTON


Through his travels, Stevens has been able to introduce himself to nearly all of Boston's returning players, including much of the young core (Avery Bradley was in Boston for his introductory news conference; Jeff Green, Jared Sullinger, Brandon Bass and Courtney Lee were among those in Orlando). Stevens has stressed the importance of building immediate relationships with his players and his efforts over his first eight days on the job made a major impact.






I'll say it again. My initial reaction of the Stevens move wasn't full of welcoming hugs. I find the move bold, and understandable. I feel like he's said all the right things so far, and he's done all the right things so far. His first season will be chalked up as a learning experience along with his players under a new coach. Stevens will have a year to adapt if not a second year. Then it will get real once Danny has the players to compete. Stevens has me excited on what he potentially can do with the Celtics. Danny has shown full commitment towards Stevens,and he believes.

Categories: Celtics Morning Joe