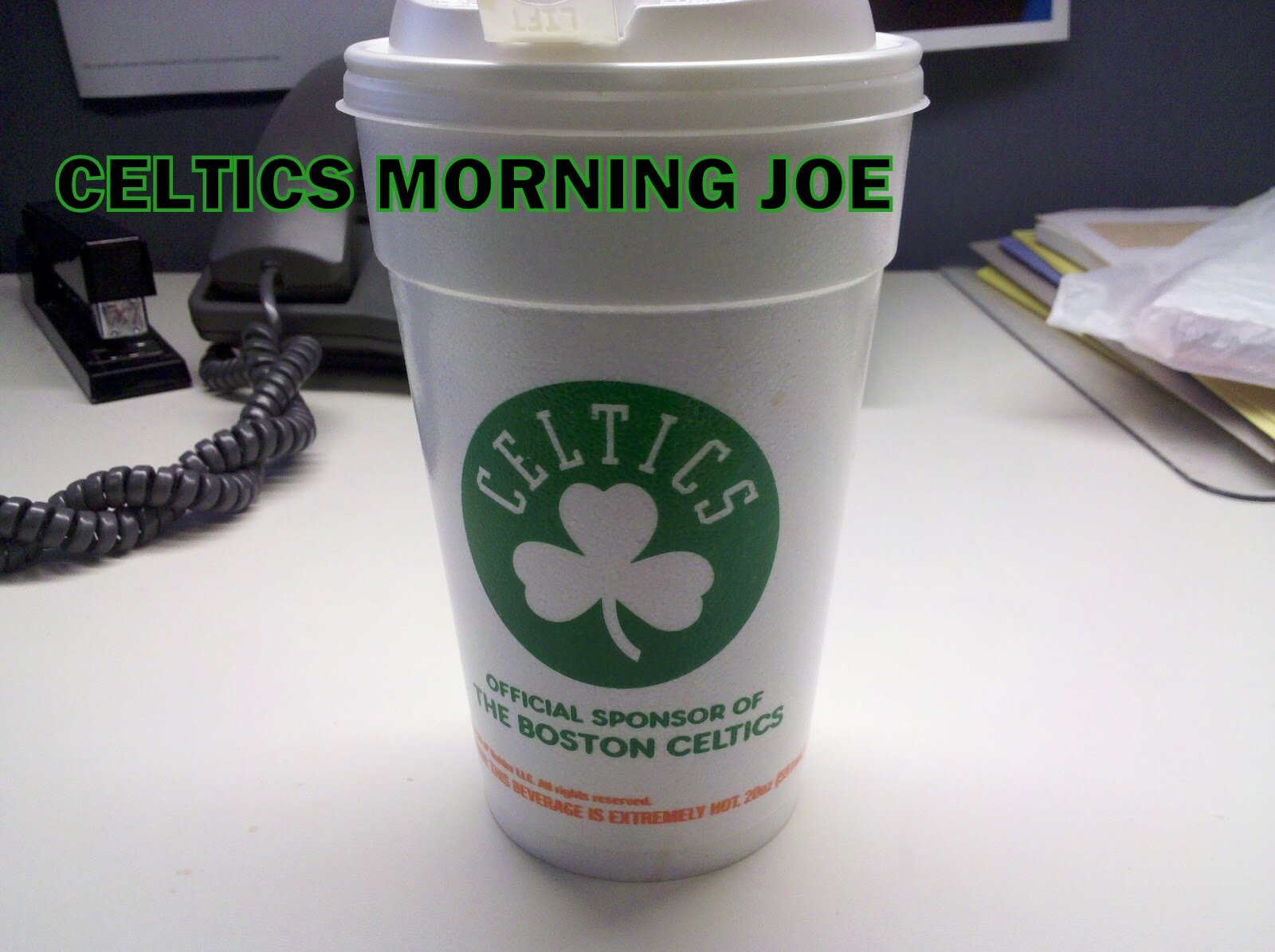 The clock strikes midnight. I take my glasses off and place them on the night stand. My eyes finally get some rest. I guess my fingers get some rest as well after a day of searching and searching for the latest on Doc. I finally said enough. It feels like there is no music in this place. The dance floor is cleared. Where is everybody? Oh I know where. Everyone is looking over at the accident outside. All I can remember is that I hope everyone is okay. As I snap out of it. I look over at the clock, and it is now 12:03am.
As I lay there and try to make sense of the information that I've collected throughout the day concerning the Celtics coaching job, which is still filled at the moment. I think to myself and say why do I care right now? Shouldn't I worry about other things, and am I really worried about who coaches next season? I say yes I should be worrying about other things, and yes I should worry about who coaches the C's next season.
Not only am I tired after a long day of real life stuff. I find myself tired from sources, and reports, and all of the nonsense that picks up steam with the media folks. I then ask myself why do I get sucked in?  I think it's good in moderation, but for some of us maybe sometimes it's best stepping back and realizing some things. The folks who report this stuff are like the pretty girls in school who are insecure but need attention all the time. They need our attention. They need guys like me feeding into this. Like I said in moderation. Sometimes I catch myself, and most times I stop myself, or at least I hope I do. I try to stop myself from writing a 3rd or 4th Doc post of the day. I love journalism, and I'm no journalist by any means. It seems like a gang of journalist have their own version or verbiage when it comes to a story like Doc's. 
Without a doubt their is usually smoke where there is fire. Right now most of us are left confused. On one side of things we feel betrayed. From all the sources and reports it sounds like Doc wants to coach elsewhere. For all of us we all love to jump the gun on many things. For Celtics fans it's the slow period of the off season. With that being said, all of us are searching for something. Put aside the rumors. We need to go with the facts. The facts are this. Danny has said Doc is coming back. Doc has said "I'd rather not say." Yes Doc has reported to some of the draft workouts. My personal feelings about Doc have changed. It started with last year. He admitted that this team wasn't ready, and they stumbled to a 20-23 start when a top 3 or 5 point guard was running the show with a healthy team at the time. The players have apart of the blame of course, but what about the coach. I didn't see a whole lot of blame over his head. 
But the feelings I get from Doc is this. He's not 100% committed. I know most of us are freaking out about the potential departure of Doc. It's hard to say what Doc is doing. Is he playing a game of chess or poker with Danny about Paul and KG futures? All I can say is this. There is a better way to go about that. There is also a report that Doc has issues with a Rondo led team. Is this his angle? Rondo or Doc? I hate to be one of those guys making up fake drama that's not there. But it was put out there by many.So there you have it.

All I can tell you guys is this. I won't be hurt if Doc stays or goes. But this was part of Danny's fault also. He allows Doc to do this every year. So he allows this nonsense to happen. In the end guys. I believe Doc comes back, and I also promise you this. I will not report another Doc story until we have a yes or no answer from the man himself.
Categories: Celtics Morning Joe