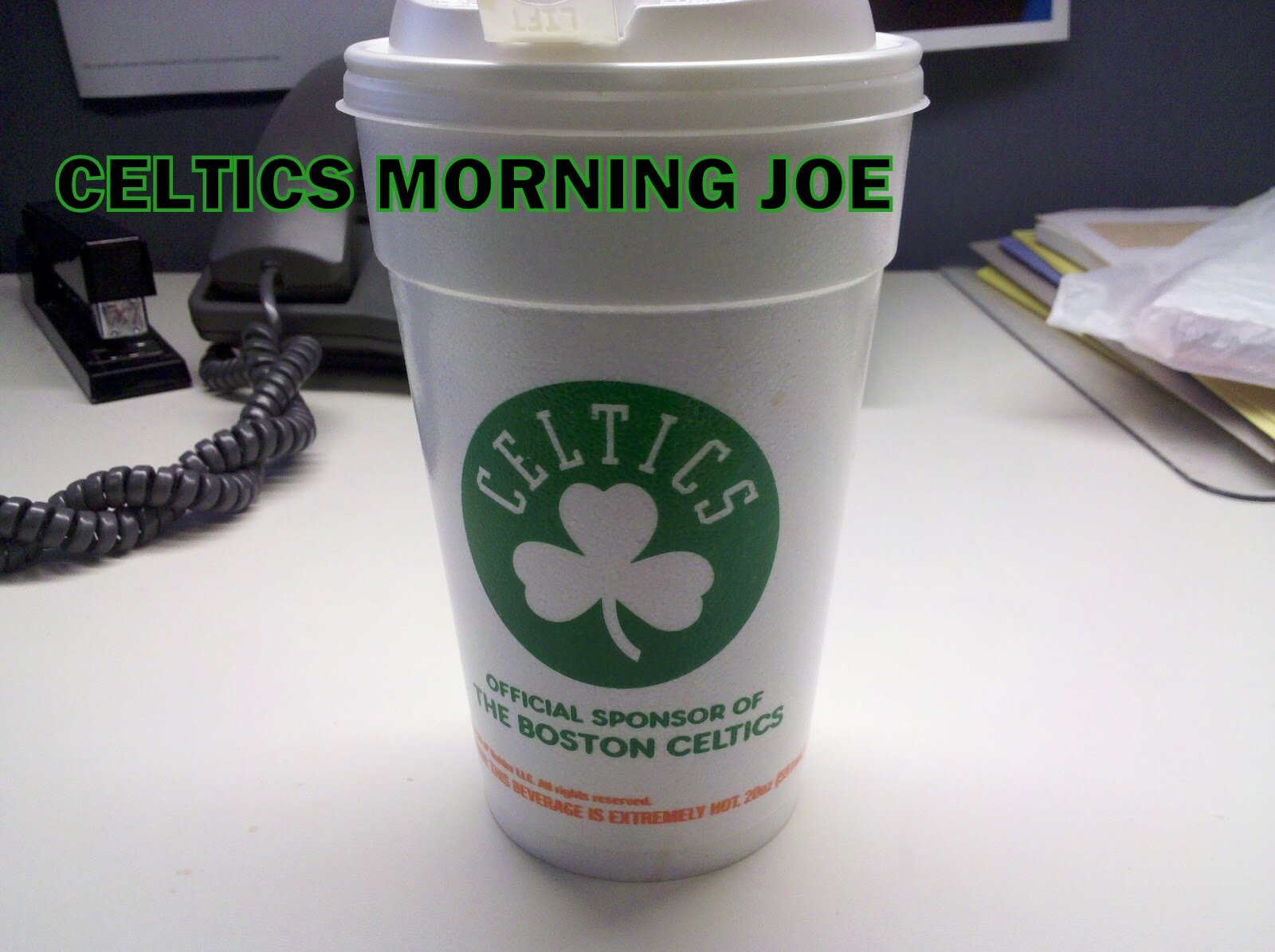 We can remember their last time together lacing up their shoes, and putting on the uniform. During the worst of times Paul and Kevin never sold each other out, and that cemented them as friends in my eyes.They have been friends since their early days of playing basketball at the age of 13 and 15, and Garnett has said that Pierce was one of the main reasons why he accepted the trade to the Celtics during the summer of 2007. The friendship has been genuine for both men since they were young teenagers.

With the return of Pierce feeling like an  impossible odd this summer. We hope that everything will come together making our season an enjoyable one if not great in 2013-14. At this point every Doc Rivers, KG, and Paul story seem to run into together. All reports so far suggest that KG is coming back. I wrote about it a week or so ago when Jackie MacMullan said KG was returning. Kevin will likely play in 2013-14, but for what team. Will he stay with the Celtics even if Pierce plays for another team? When Danny needs to think over Pierce. Will he think of KG as one of the chips that will be intertwined with the decision to bring back Pierce. I'll say it again, and I think 80% of us feel this way. But bring Paul back for the final year of his deal. Look at what the Spurs are doing. The Celtics are more than capable of doing what they have done.
Sometimes I have nothing more to write about Pierce and KG when it comes to their future.  Sometimes I feel nothing else to give emotionally. Kevin has two years and about $24 million remaining on his deal. That's a lot of money to leave on the table for anyone, even if your KG who's made a ton of money. Based on that, if KG had any intention of potentially leaving Boston, it probably wouldn't be taking him this long to make a decision. It's either Boston or retirement right? KG has a family, and maybe a move isn't in the cards. I wish we could do more than speculate all of this stuff. It keeps are minds sharp I suppose, but most of us are not ready for KG to retire.
It seems like KG and Pierce are a packaged deal, and they could be that. Losing both players would be a disaster. The Celtics are so close in age with the Spurs.Duncan and KG are 37, and Paul along Manu are 35. Rondo is younger than Parker though. When is comes to the supporting cast. I think the Celtics have a better team, but for whatever reason they didn't put it together, or they didn't get a chance with the season ending injuries of Rondo and Sully.

Plus we've been saying this for the past week or so about the Celtics and Spurs. Here's a 'Morning Joe" about it. Celtics Morning Joe: Can the Celtics find their inner Spurs?
Let's give you a refresh of what's been said already as well. 



"But ESPN's Jackie MacMullan, one of the most respected voices in Boston sports journalism, says the indications are that KG comes back for another run. Via CSN New England:"
"Who holds all the cards? Kevin Garnett," MacMullan said. "Kevin Garnett may or may not need surgery, we haven't heard either way. That might determine whether he wants to come back for another year. I'm hearing that he wants to come back for one year. That's what I'm hearing right now. So if he comes back for one more year- he holds all the cards, he has a no-trade clause, he can kind of call the shots here. If he comes back, maybe he says 'Well, I'm not coming back unless Pierce comes back.

"Maybe you make a trade for Pierce at the deadline. You have deadlines with Pierce. Pierce holds none of the cards. So it all depends on KG. So that's why nothing's happened yet. Because I don't think KG's fully decided, A) if he needs surgery, B) if he was going to do the surgery, C) if he wants to come back. I think if he wants to come back he'll probably play for Boston. So that's why you haven't heard anything, because we're all waiting for KG."
So would KG comeback without Pierce?

Categories: Celtics Morning Joe