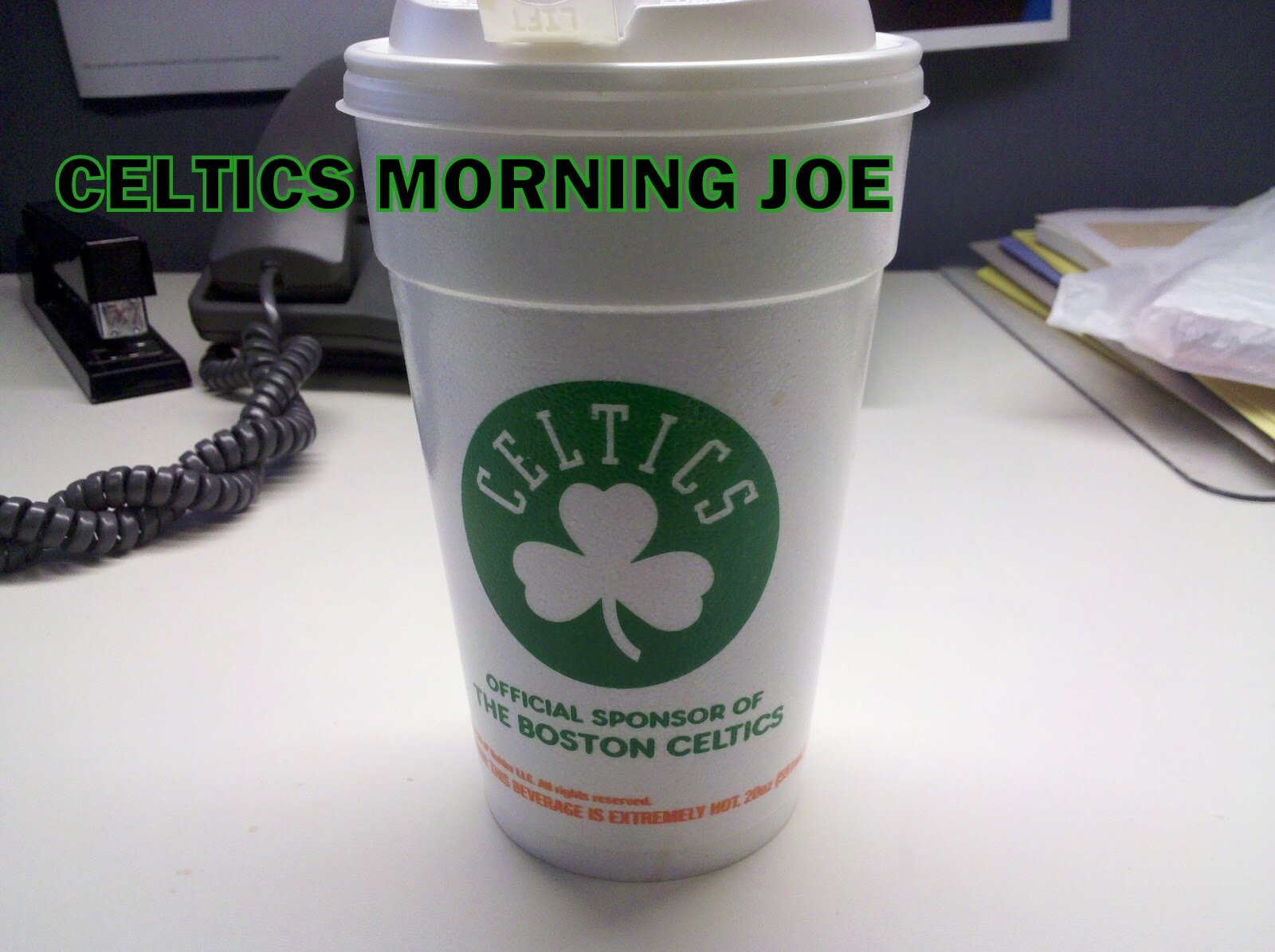 It drifted through my mind yesterday. I haven't thought about for a while. In the 90's most Celtics fans needed to latch onto something. The decade brought us the end of Bird and the original Big Three era. It also was a time for tragedy with the loss of Reggie Lewis. After his death the team just fell apart. They did limp into the playoffs in 95 as the 8th seed, but they lost of course, and that season also marked the last game at the Boston Garden.
For me I latched onto other NBA teams during the playoffs,because the Celtics were not there. I really liked the Jazz during the late 90's. They became a team I liked outside of the C's. They had two hall of fame players, and it was easy to cheer for them. I was heartbroken when the Jazz lost back-to-back NBA Finals to the Bulls. During that time frame I didn't hate Jordan. I just wanted him to lose. In the 1998 Eastern Conference Finals Jordan was faced with one of his toughest tests if not the toughest during his career. The Pacers were built to win. Plus it was easy to cheer for the Pacers. Larry Bird was their head coach, and in his first season as coach he won 58 games and coach of the year. What I remember most about Bird was how stoic he was after the Pacers would win games, or make big game winning baskets. I won't forget his face after Reggie Miller sank the game winning three in game four of the East Finals. It's towards the end of the 2 minute clip.
The Pacers will face off against the Heat in game seven  in the Eastern Conference Finals. It was also 15 years ago in 1998 when the Pacers faced off against MJ and the Bulls for the East crown. The Pacers will see the greatest player in the game in James, much like they saw 15 years ago in Jordan. James is no Jordan, but if he wants to be, he'll need a win tonight. The Pacers have every non Heat fan cheering them on. All of us want this win for the Pacers. I think it's fair to say if the Heat lose I would hope the Jordan vs James talk would stop. The Pacers 15 years ago in game seven had the Bulls down big in the first half on the Bulls homecourt. The Bulls won that game in the final minutes, and Jordan walked away in the sunset when he won championship number 6 against Utah. The 98 East Finals will stick with me forever. I hope the 2013 East Finals will as well, but with the Pacers winning this time around.

Categories: Celtics Morning Joe