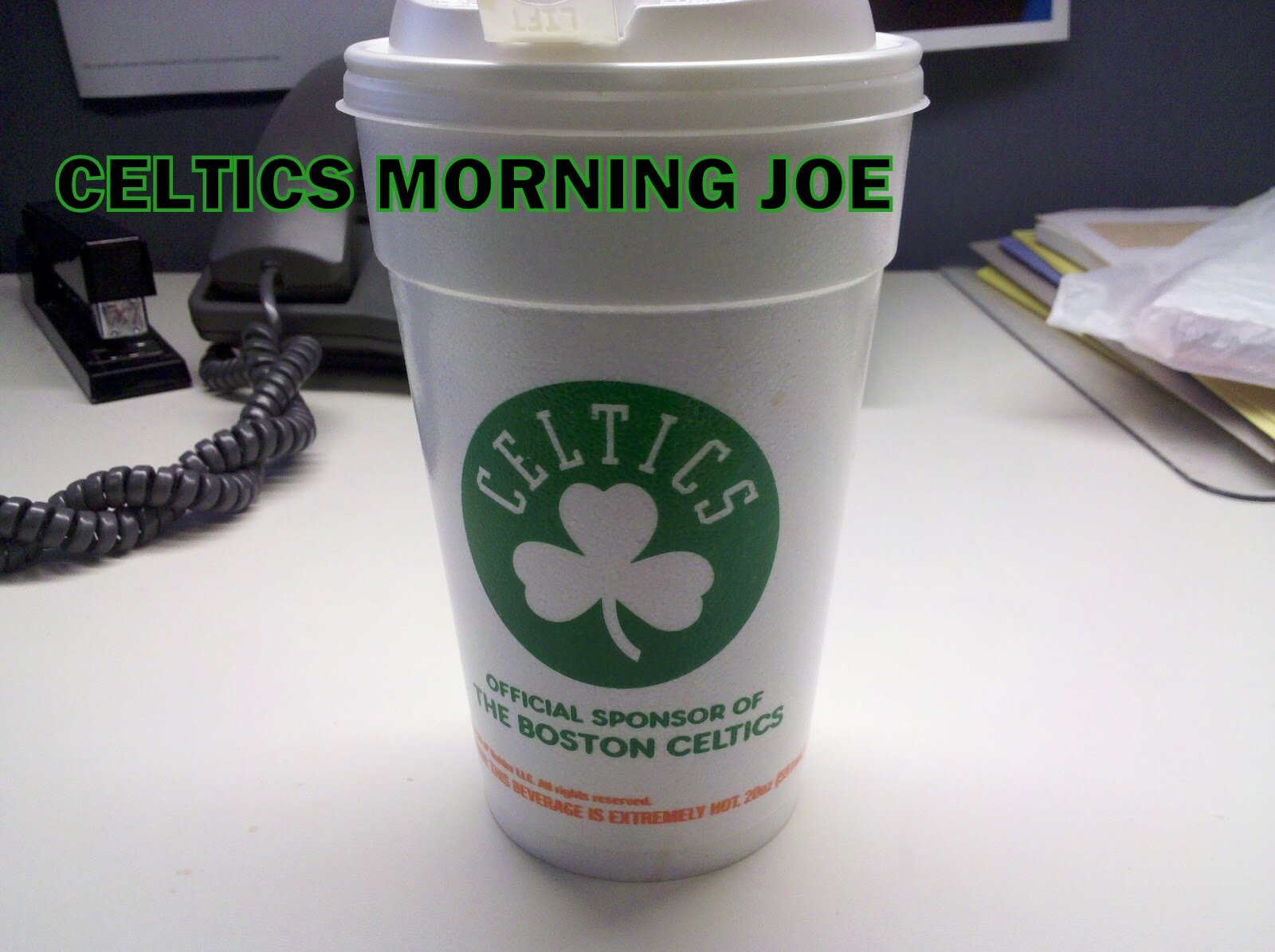 If the Celtics buyout Pierce they get nothing in return, but if they trade him and his 15 million a year deal. They can hopefully bring in a semi young player that can play along Rondo for years to come. The likely hood that a team trades a young star player is unlikely,and especially if it's for an aged star who may play one more season after 2013-14. I think one of the best case scenario is this. The Celtics trade him and bring a player back that's either an All-Star already,or they bring back a couple of players that can help out with some of the needs that the Celtics need. With that said, I would also hope that who ever picks up Pierce waives him. So the Celtics can clear him off of waivers. If that's the understanding between Danny and Pierce.That's a perfect world type of move.

If the Celtics use the amnesty clause on Pierce he cannot sign with the Celtics after that point. 
• Captain Crunch: "As Ainge has acknowledged, the first real domino to fall will be Pierce. The team has until June 30 to decide whether to bring him back at a $15.3 million salary next season, but even that date won't provide a firm answer. The team could explore trading Pierce on draft night, or again over the summer. That's a preferred route if the team desires a makeover because it could bring back younger talent, or at least would absolve Boston from paying any part of Pierce's contract just to move on without him.

The path of least resistance is keeping this veteran core completely intact and hoping a healthy return for Rajon Rondo and Jared Sullinger is enough to propel Boston further than its first-round playoff exit this season.

But what's the best route? It's like the Routes 1, 2, and 3 options you often get when you query Google Maps for a route. The end destination is always the same, but there are plenty of different ways to travel."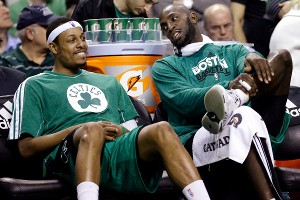 "Ainge seems somewhat leery of taking the familiar route, and with good reason. The Celtics have shown that they need an awful lot to go right to be true contenders. Ainge wasn't bashful recently when he admitted that Boston is more than a single player away from being a title contender, and he might not be willing to roll the dice again on health with these veterans another year older (though it's been Boston's youngest players that have endured the most damning injuries in recent seasons).

All that said, there is a definite value in simply hanging on to Pierce, the least of which is the cap space that will be freed before a potential gold mine of a free-agent market in 2014 (the same year the draft is expected to be well-stocked). As easy as it is to overlook after his playoff struggles against the Knicks, Pierce carried this team at times after Rondo was lost for the season (all while battling through a pinched nerve in his neck that bothered him much of the season). There's plenty of basketball left in Pierce, and -- as Ainge has acknowledged -- a Celtics team that slots him and Garnett as, say, Options 3 and 4 instead of Options 1 and 2 like this season, could absolutely be in the mix."






The free agent pool in 2014 is deadly again. Danny's best bet is to patch things up one more time. Danny should look into character guys, and bigs to put around Rondo and company. All we can hope for is that Danny is wrong when selling this team short, and maybe with him selling this team short he's trying to light something inside of them. They have issues on this roster, that's not missed through all of this. But all he needs to do is find the right guys that go well with Rondo, and that will fit in with this team. I don't think a Jordan Crawford is a good fit here. So I think with the free agent pool in 2014. It will be something to hold out for, without trying to go for the home-run this off season.
The Heat's big three could break up in 2014, and maybe the Celtics can bring in a Chris Bosh with the cap space. Rondo and Bosh together with Green could be the future, and Sully with Bradley. The Celtics will have some money to play with in the summer of 2014. When I think of Pierce leaving. I think of the loyalty factor, but when I see the big picture. I think moving Paul is the wrong basketball move. Unless Danny has other plans.

Categories: Celtics Morning Joe