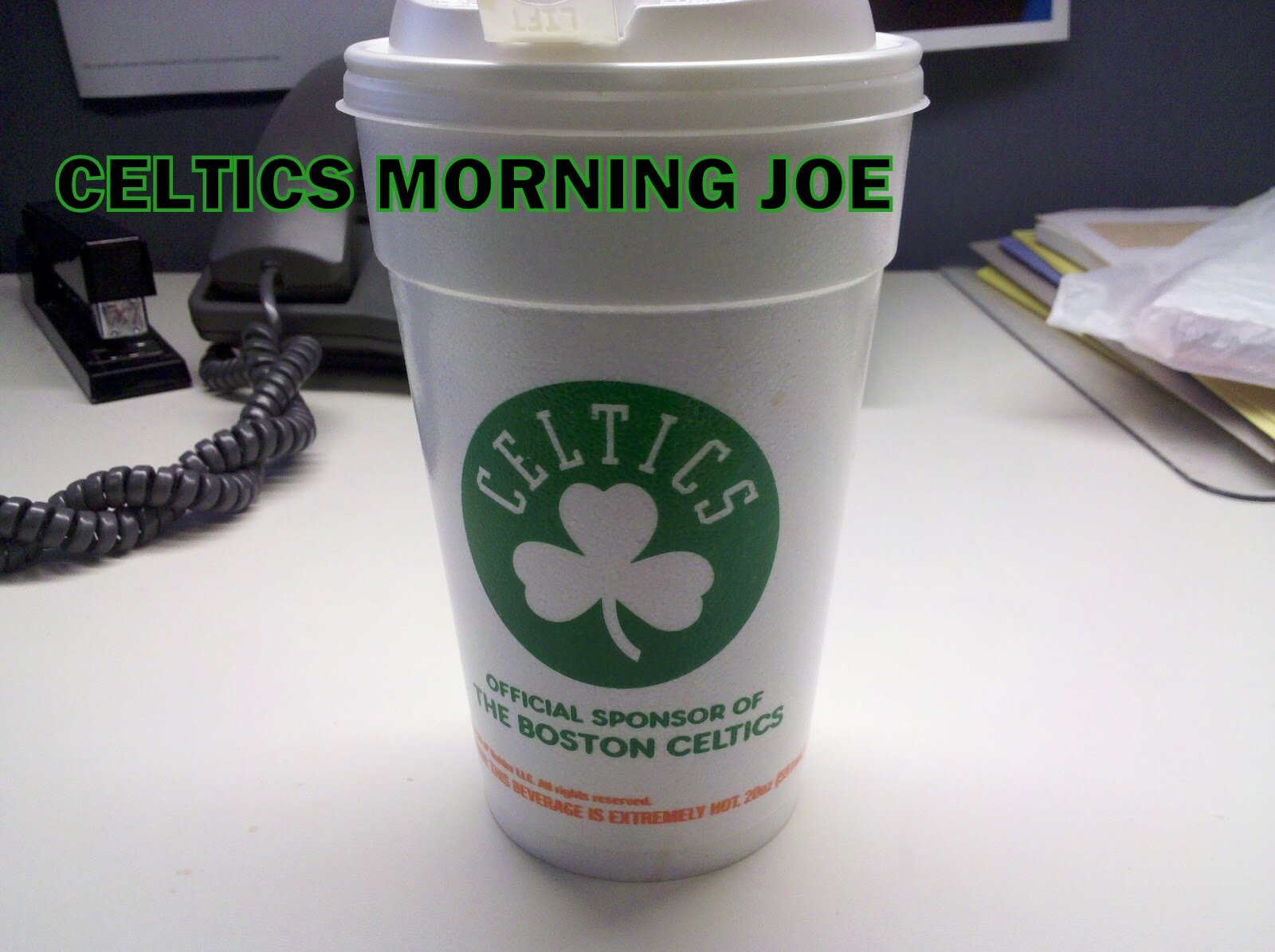 It can't be done, it just can't be done. The Celtics won't,and can't comeback from a 0-3 deficit. I buy into this, and for the first time I don't want to. I say why not at this point. Through the first three games the Celtics look like a team that shouldn't even be in the playoffs. In game 4 the Celtics pulled off a gritty win, something that we expect. I'm sure by now most of you know the stats. Only three teams in NBA history have taken a series to seven games when trailing 3 games to none. The last time it even happened was in 2003 when the Blazers dropped three in a row to the Mavs. The Mavs of course survived at home winning 107-95. A few other teams have taken the series to 6 games. The latest in 2007 when the Bulls did  that against the Pistons.
The Bulls became the ninth team to force a game 6 after trailing a series 3-0. However, they fell at home in that sixth game and were unable to become just the fourth team to lose the first three games and push the series to seven games.
I'm at the point right now where I say why not? I've been down on this team lately. I just want to believe in it right now. Why can't the Celtics do it. Anything is possible right KG? We know in other sports this has been done, and Boston sports has been apart of two them. Boston became only the third team in NHL history to lose a playoff series after leading 3–0 when they lost in Game 7 to the Philadelphia Flyers after losing a 3–0 lead in the second round
The Red Sox joined the 1942 Toronto Maple Leafs and 1975 New York Islanders  as the only pro sports teams in history at the time to win a best-of-seven games series after being down three games to none. Then as you know the Flyers of the NHL. What if it's the Celtics, it would add to the Celtics lore. I think it would be fitting for this team. Of course I have doubts because the Celtics have played awful for this entire series, and even in the game they won they lost a 20 point lead.
I just say why not, and what if it happens. If it happens it's something this team should be proud of win or lose after the series. They possibly can accomplish this great task as one. It will mean something for Celtic fans if they pull off this comeback even if they don't win another series past that point. The likely hood of this happening is perhaps like winning the lottery.
The second what if I run across is? What if this is the end of the KG era officially. It was the end of the Big Four era this past summer when Ray went south. A lot of speculation out there about the two old vets on this team. Terry's comments stirred up emotions in many of us about the possible end of KG. With that said, if it's not the end of KG's time. What if it's Paul's? Pierce can leave this summer if he chooses. I don't see it happening, but the opportunity is there. Were faced with what ifs daily, and for the past 5 years we've been left with what ifs every season since the 2008 championship season. This season is no different.
"We're never going to give up," Avery Bradley said after Sunday's overtime win. "We still feel like we have a chance to win this series."
All it takes is one win sometimes. In a 0-3 series that's a different story, but someday it will happen. A team will come along and come back a 0-3 hole. The Celtics might be ready for the challenge.

Categories: Celtics Morning Joe