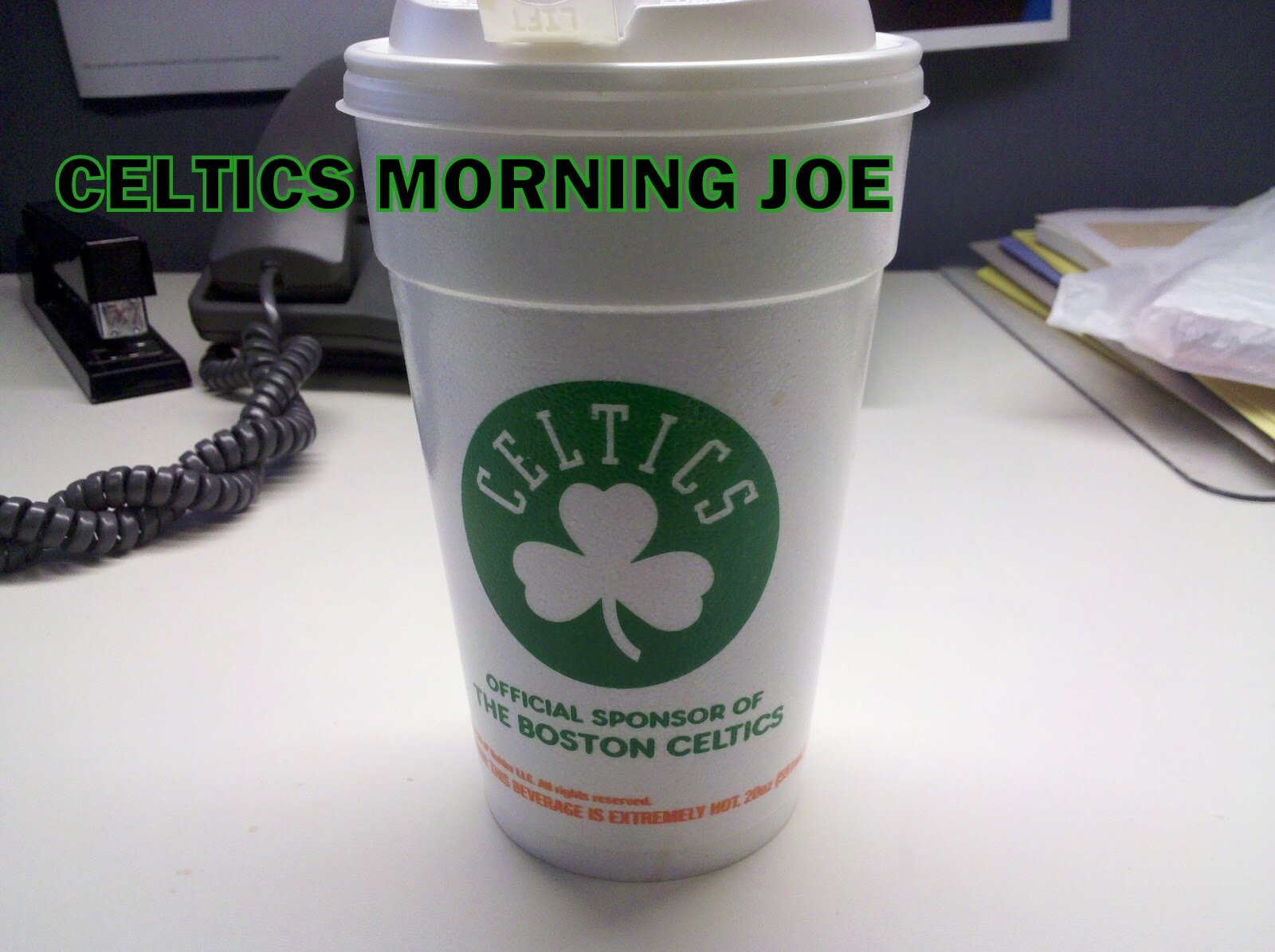 I wasn't thrilled with Doc's choice of words after the Celtics lost to New York last week. Doc said the Celtics "lacked energy"? I didn't understand that frankly. They had two days off before that, and they were in the TD Garden. Now the Celtics head to New York down in the season series 2-1. They have never lost a season series against the Knicks in this era of Celtics basketball. This season will mark the first time that the Celtics will not capture the Atlantic title. They got within 2.5 games of the Knicks,  no more then 10 days ago. The Celtics fell apart losing five games in a row, and the Knicks picked themselves up to pull away. 
Doc Rivers put it simply.
"If we play like we played (Tuesday), we won't win," the coach said, referring to the 100-85 loss.
And the Celtics didn't just lose. They got pushed around in their own gym. The Knicks were allowed to get to 15 offensive rebounds, which they turned into a whopping 29 second-chance points. The Celts then compounded their woe by turning the ball over 20 times while forcing New York into just eight.
Considering those numbers, it is probably more than a little surprising the C's stayed within 15.
All of it — the turnovers, the lackadaisical play — bugs them.
"No doubt about it," Jason Terry said. "It was so obvious on the film and during the game that if we think we're going to beat them by playing one-on-one, which is their game, it'll be a short series if we play them, and it's definitely going to be a short night for us — like it was the other night. We just can't play that way.
"But a game like that bothers you just for the simple fact that we know we're a much better team, defensively and offensively, than what we showed that night. It was just disheartening at the time.
"But it's something that we needed. I think we may have been a little overconfident against that team. But they're tough. They are a tough team."
The Knicks don't have a healthy roster either like the Celtics, so it's a fair assumption that Celtics can beat them in a playoff series when KG returns, and perhaps if the Knicks are healthy. I'd rather see the Pacers in the first round because I think they are tougher then the Knicks. I would like a second round match up with the Knicks though.  Because I think the Pacers are a good measuring stick. If the Celtics can handle them in the first round. I think they can take care of business in the second round against New York or another potential team that can beat the Knicks. A Bulls team could threaten the Knicks for sure. 
Chris Wilcox has a bill to pay for the last Knicks game, too. He went scoreless in nine minutes, but, more importantly, he didn't get a single rebound.
"Definitely when you see film, you see things that we could have changed," Wilcox said. "Hopefully we'll get together and do what we need to do to win this time.
"We've got to compete. When we played them last time, we really didn't compete. We didn't go through our coverages right. But I think this time we'll be better. We're going to go out there with a different mindset.
"We've got to get ready for the playoffs, so all these games count."
Rivers said he believed the Celtics problems began with offense Tuesday night, and Terry has been talking about the need for more ball movement — the kind the C's had against the Hawks.
But the veteran noted there are some mitigating circumstances.
"At the same time, you've got new guys," Terry said. "You've got Terrence Williams out there thrust in a role, Shavlik Randolph. So at times it's going to look crazy.
"But this is the time of year where we've got to get it all together and do whatever it takes to win."
The Celtics have had the Knicks number for the past two seasons. They took care of them in 2011 in four games in the first round. Last season the Celtics and Knicks were dead locked with a 2-2 season series. With the Celtics winning both of their games in dramatic fashion last year. A lot of these games have been dramatic in this era. The big question this season? Have the Knicks taken over the Atlantic for good. One thing is for sure Easter Sunday. The Celtics are looking for redemption.

Categories: Celtics Morning Joe