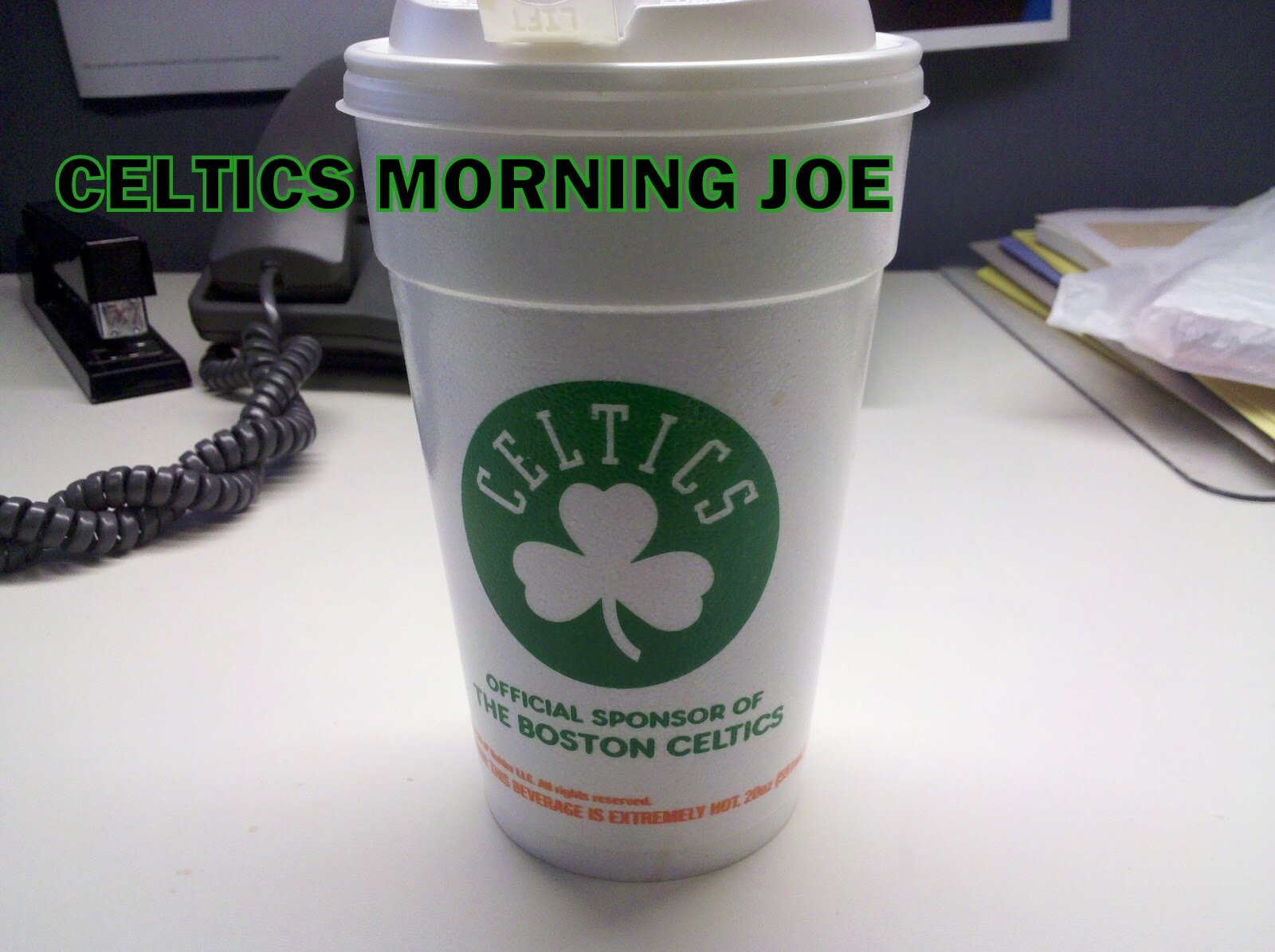 With KG being a game time decision Monday night. Green will start at power forward if he's out. If KG returns, Green will come off the bench in a role that the Celtics need. If Green resumes his role off the bench. The Celtics can put a fresh defender on James throughout the game. Will it make a difference? Who knows, James is  arguably the best player in the NBA, but the bottom line is that it won't hurt, it will only help. If Green starts, will Green guard James, or will he guard Bosh?
Green inspired his team in the double overtime win in January at the Garden. James had a good stat line, but when Green guarded James it was a solid effort. James stat line of 34 points (on 14-of-31 shooting), 16 rebounds and 7 assists was great. I think  the 14-of-31 was the story. Green is the guy that either helps the Celtics take the next step without Rondo, or he's not. He answered the challenge before, and he wants to give the same effort Monday night.
"It's always a challenge," Green said at Sunday's practice. "He's one of the best players. It's always a challenge guarding him and I take on the challenge of guarding him. I enjoy it."
But Green knows he won't be able to stop James all by himself. He can be the first line of defense and work to cut off James' lanes to the basket, but he'll need his teammates working and communicating behind him to help bolster the attack. Communication on defense could be thrown into even greater focus on Monday if Kevin Garnett -- Boston's best talker on defense -- is still out with a strained left adductor. Doc Rivers said at Sunday's practice that KG is "50/50 at best" for Monday night's game.
"I can't do it alone," Green said. "He's going to get past me sometimes, but that's why you count on your teammates to be there."
Added Shavlik Randolph, who saw an increase in minutes in Friday's win over the Bobcats with Garnett out, "I think with (James), it's just getting back on defense. Don't let him get a head of steam. Load up on the ball, just make sure he sees bodies and doesn't see a clear path to the rim."
Rivers stressed the team effort it'll take against James, and even alluded to trying out several different players on him defensively.
"I don't think there is a good matchup for LeBron, if you want me to be honest," Rivers said. "But I just think you have to give him different looks. I think Brandon (Bass), Paul (Pierce), Jeff -- we put all of them on him, we even put Avery (Bradley) on him for a couple of possessions when he was bringing the ball up the floor (last game). I just think he's too smart to have one coverage and one man."
"He's one of the top players in the league," Green said. "He's going to score, he's going to get his points. You've just got to put things in the past and continue to move onto the next play."
The Celtics have played zone well this season, and I see Doc resorting to that game plan. It worked for the Mavs in 2011, and most teams try it on the Heat. Green's mind will be challenged, and his body of course will have to answer the challenge. I really hope Green shows up. I think his confidence will shot through the roof if he can have a big game.

Categories: Celtics Morning Joe