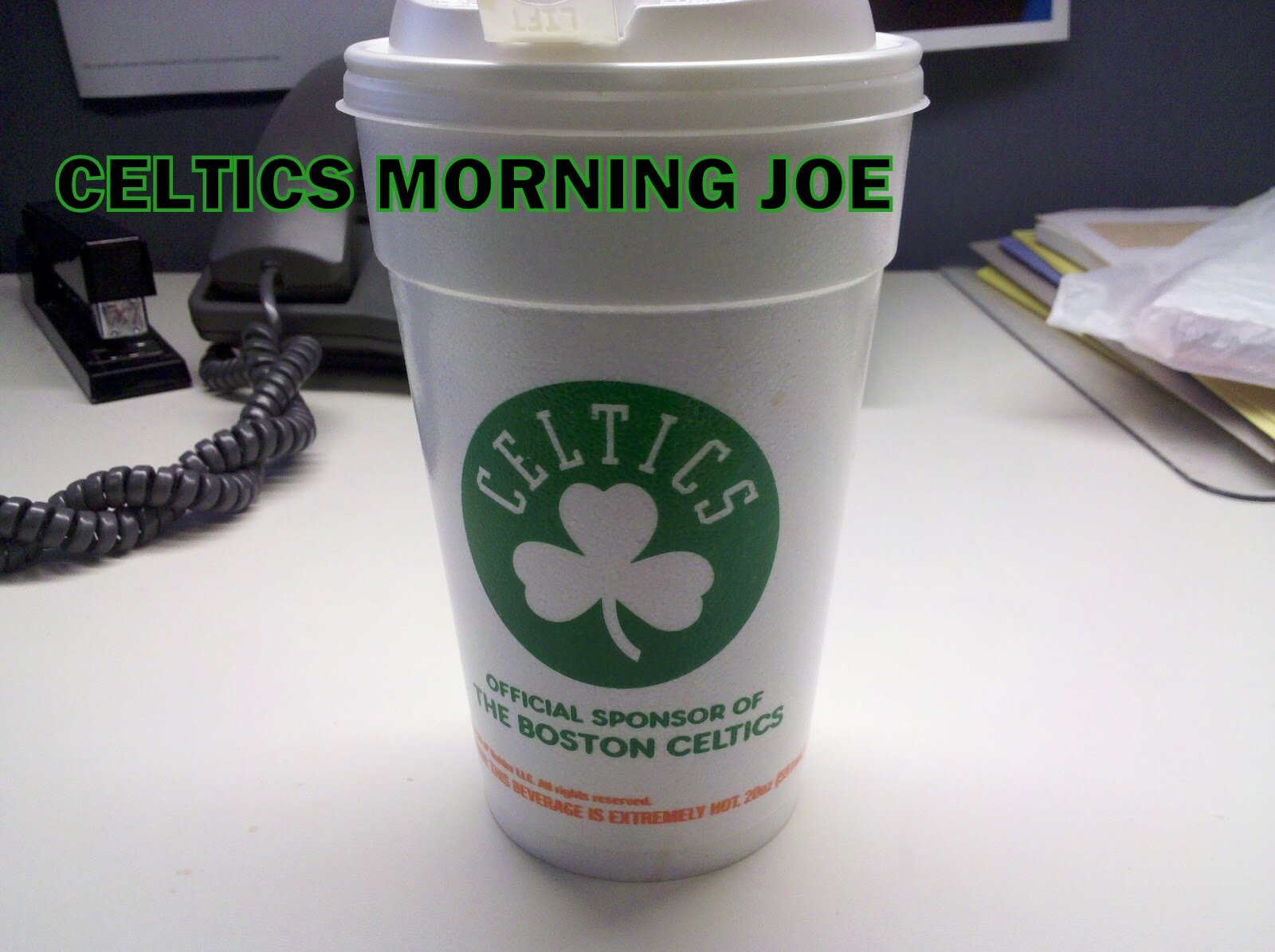 Yesterday's 'Morning Joe' brought up concerns of who's the leader. The topic of leadership has been a hot topic, and a confusing one for that matter. When you think of leadership in the NBA. You may think of a Lebron James, or Kevin Durant. One star player being a leader. When KG became a Celtic in 2007. The team was Pierce's, and all of the sudden we had KG, and Allen along with Pierce.
Paul has remained team captain through the years, and that right there seems like an easy answer when you ask who is the Celtics leader. The Celtics have been built on team play. No single player taking the load of the team on their back. At times of course that's happened. But the leadership core of the Celtics has been labeled as such. KG the emotional leader. Paul Pierce the the vocal leader, and Rajon Rondo the key that starts the engine. Ray was the first guy in the gym, and the last one to go. That rubbed off on others.
If you look at articles this year, and past seasons. The Celtics switch the leadership roles around often. When the season started everyone said this was Rondo's team. Then we see it's KG's team, and a week later it's Pierce's team. Ainge said many times this is nobody's team, but when the season started Ainge said this about Rondo when training camp started. 
The Celtics hadn't even opened training camp for the 2012-13 season when Rajon Rondo let his present and future teammates know that he was going to be the unquestioned leader of the team.
On the court, that has been an evolving position, one that was firmed up before the start of last season, when Rondo was told it was his team by the people who matter: Coach Doc Rivers, Paul Pierce, Ray Allen and Kevin Garnett. This year, Rondo doesn't need anyone's blessing; he knows. Off the court, he took it upon himself to summon as many players as possible to workouts in Los Angeles.
It was a smart move, given the number of new players (9) on the team. It also solidified Rondo's status as the de facto leader of the team. Starting his seventh year, he is once again in charge of basketball's most decorated franchise, surrounded by future Hall of Famers, with one goal in mind: another NBA title.
"Rajon is really becoming a leader and I'm not sure a few years ago we could have said that,'' Celtics GM Danny Ainge said Friday at the annual Media Day. "He obviously is a great player, but, right before our eyes, he is growing as a person and a leader. I think the hardest thing to do is convince guys like Doc Rivers, Kevin Garnett and Paul Pierce that you're a leader. And that's something you can't just give to somebody. It has to be earned. I think he is earning that respect from them."
If you read this part of the article. You must see a few key words that pop out about Rondo's leadership role. First of all Ainge says he's growing as a leader, and becoming a leader. Ainge than says that Rondo needs to earn the role, and he thinks he's earning the respect he needs to lead. The statement by Ainge tells me that Rondo is still not the leader, but he's learning how to be. This team is Pierce's, and KG's, and as of right now that's what it is with an injured Rondo. This was the Big Three's team. It wasn't one guys team. It's never been built that way. When you look at past teams in the NBA, or even current teams. You have a team like the Spurs that's deep,and frankly no single leader. They've been based around team for over a decade despite having Tim Duncan, one of the best ever. Duncan was a leader who wasn't vocal. He was a guy who was a leader by example if anything.
I think the debate of who's the leader ended when Rondo went down. At this time it's not his team to lead. Not until he returns. For him to take the next step he needs to join the guys on the bench as soon as possible, or at least during the playoffs. All great players learn how to lead. Rondo wasn't successful this season as being the solo leader. He's learning, and like I said this team is not built for one leader. As long as KG, and Pierce play for the Celtics. KG is the emotional leader, and Pierce is the guy they listen to. Rondo was the guy who made others better. KG learned how to lead. Lebron James has finally become a good leader.

A leader persuades, and does not coerce. A leader inspires, and  does not force. A leader motivates. A leader works harder than his teammates. A leader delegates and trusts. A leader listens. A leader is focused on goals.. Sticks to priorities. A leader sees the divinity in foes, and seeks to build coalitions, rather than dividing through insults. A leader's truth and integrity are respected. I think you guys get the picture. 
Categories: Celtics Morning Joe