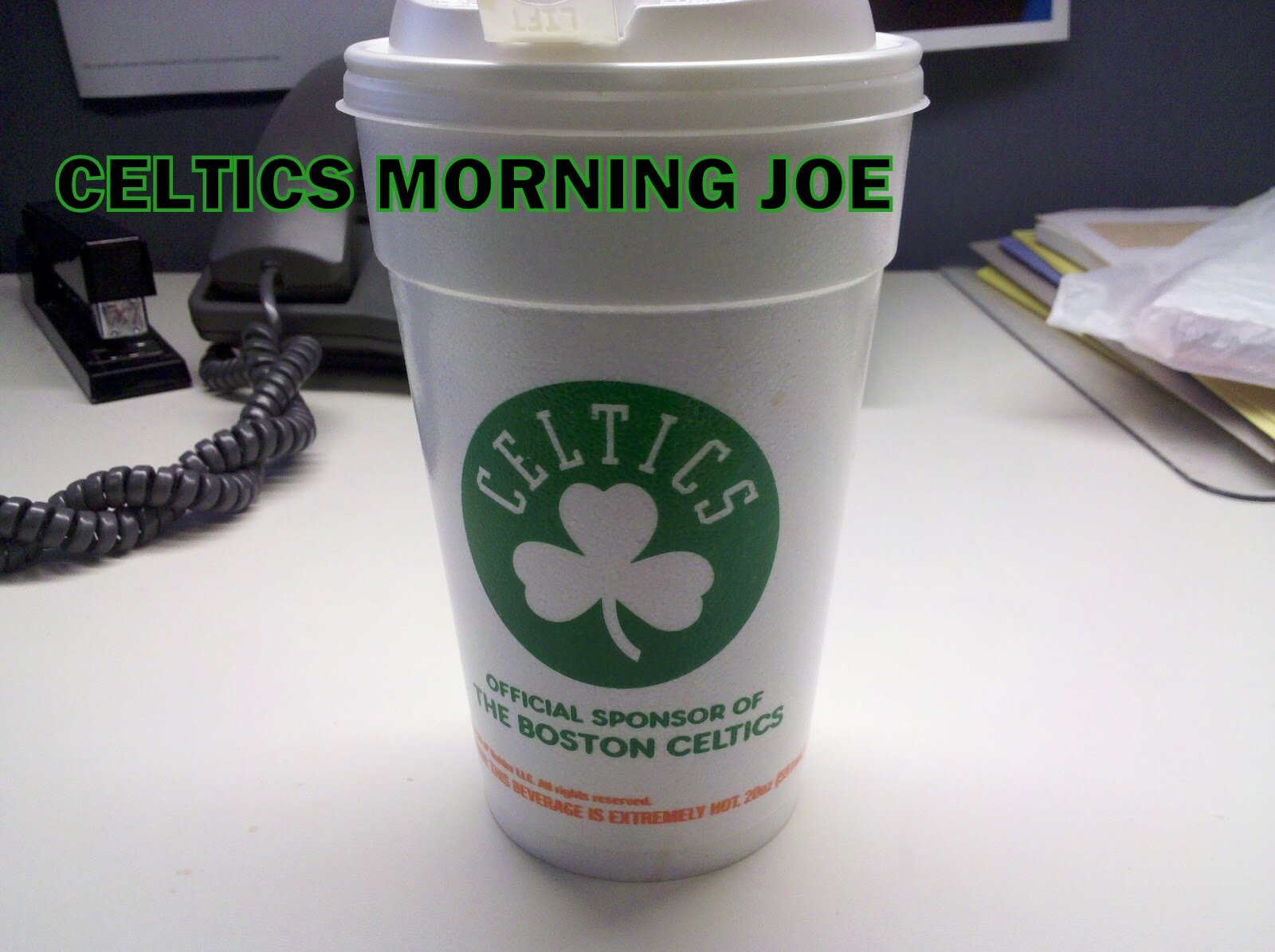 They  work together, they  work as one. Though there may be times When Rondo and Pierce don't get on the same page. They may not always see eye to eye, and sometimes it seem like they feel like saying good-bye. When this happens Pierce going off. We shouldn't lose heart in Rondo's ability to lead the Celtics. Rondo had the best plus minus last night. If you like stats that's one you can take to the bank. Rondo was a +21 for the game last night. For something greater the connection of Pierce, and Rondo must go hand, and hand.
Each one of the Celtics has a role to play. But the biggest role on the Celtics is Rodno. But let's talk about Pierce for a moment. Pierce is capeable of big things still, and honestly for my own selfish reason I love seeing vintage performances from Pierce. I caution Pierce playing too much on his own, playing hero basketball. Last night I didn't see that from Pierce. The Celtics have some issues that need attention. Their is an issue that's more of an observation. The Celtics are 7-1 without Ray in the starting unit. It seems like we've seen so many mixed signals this season. First the Celtics played  well without Rondo, and many fans were confused. Than we had Rondo playing great with Pierce in foul trouble for a stretch of  games.
In the end Doc needs to figure this thing out. Because the fire power is still in Boston. The way Bradley is playing will raise the  question about Ray coming off the bench. The Celtics have ideas to think about, and I hope it leaves the Celtics in a good spot.
ESPNBOSTON

It's hard to even call it vintage Pierce. Only 16 times in 1,010 NBA games has he gotten to the line more than he did against the Bobcats, where he connected on 15-of-18 freebies. (Boston shot a season-high 45 free throws.) What's more, Pierce set a season-high with seven buckets at the rim against Charlotte, putting the team on his back when the Ray Allen-less offense slumped after a big first quarter.
Sure, all this happened against the defensively inept Bobcats, they of seven wins this season. But the fact remains that Pierce, known primarily for his offensive efforts, is altering his game at age 34 and not allowing his shooting woes to affect his contributions.
One thing the Celtics have put an emphasis on is getting Pierce more touches in the post, particularly on a team devoid of post offense beyond Kevin Garnett. According to Synergy Sports data, Pierce accounts for 18.5 percent of the team's post plays (second only to Garnett at 42.3 percent) and is averaging a team-best 1.065 points per play. That ranks him in the 95th percentile among all players in the NBA. What's more, Pierce gets fouled a team-high 16.1 percent in the post, meaning that even when he's not finishing around the hoop, he's getting to the stripe for easy points and Synergy data notes he scores on a whopping 55.3 percent of touches in the post.
"We would like to post him more," Celtics coach Doc Rivers told reporters in Charlotte. "We're a jump-shooting team, but we've got to have the low post. [Pierce] was in attack mode the whole night and that was good for us."
Will Pierce find his jumper before the playoffs? His season-long struggles suggest it's unlikely, as Pierce still is trying to catch up after missing all of training camp and the start of the regular season due to a bruised heel. But he just keeps finding ways to put points on the board, even if it means getting his teammates more involved.
And his 36-point effort Monday night reminds us that Pierce still is capable of taking over a game, even when he struggles. It might have reminded us how Pierce quietly remains the MVP of this team with his all-around efforts.
Categories: None