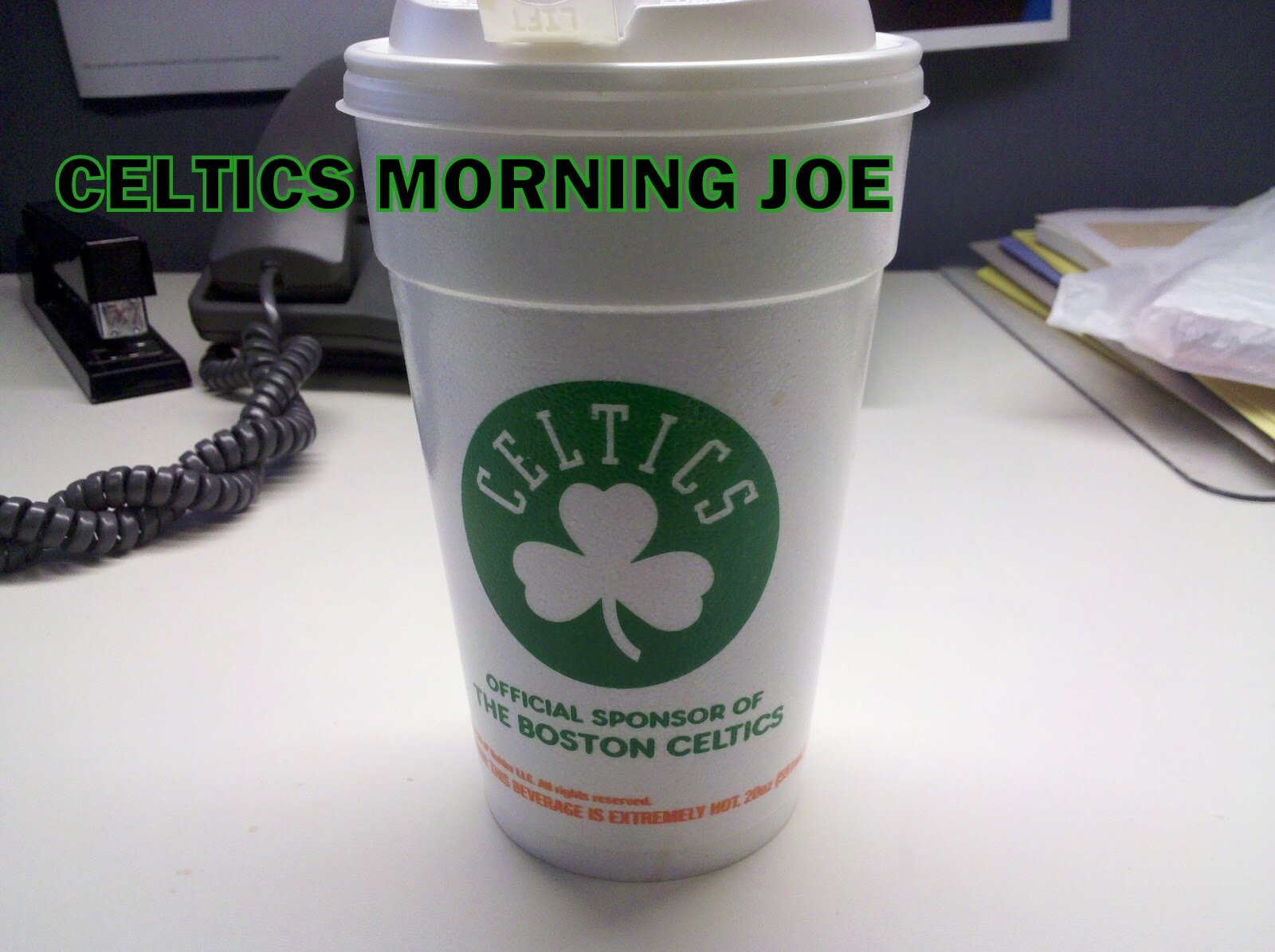 I have some friends who are Cavs fans, and they're glad Hollins is out of Cleveland. If you speak too many Celtics fans they have their guard up with Hollins, and you can count me as one of those fans. I'm glad to see him in Boston, but I want to keep expectations low. Doc, and the Celtics seem to push back some late season free agents, or they just don't work out. Don't say the name Mikki Moore! Paul, and KG seem to have some opinions about  Hollins.
"We've got to wait and see," said Pierce, who played in pickup games with Hollins and Garnett during the lockout. "I guess you kind of wonder why he didn't play a lot in Cleveland.
"I saw a lot of potential. He works hard, and he's got a lot of lift. You just wonder why he didn't get an opportunity out there — especially on a team that's struggling."
Hollins is scheduled to join the Celtics in Philadelphia tonight after agreeing to terms on a free agent deal yesterday.
"He'll dress; I don't know if he'll play or not," said coach Doc Rivers before last night's 100-91 victory over the Bucks. "He has to go through physicals, so we have our fingers crossed the way physicals have gone with us. We're going to do physicals in the morning, and if it fits we're going to fly him out and have him meet us in Philly."
Waived by Cleveland, where he averaged 15.1 minutes a game, the 27-year-old is intriguing to the C's.
"I don't really know honestly," said Rivers when asked what he expects. "I've watched tape, but tape doesn't do much for you. He's an athletic big. He can run the floor. He's a shot-blocker from the weak side. I think he does defend well in the schemes that we run, and I think he can show and get back in coverage.
"He has not rebounded, and that's something we need him to do. So we'll really stress rebounding with him. But he's just another body that we needed, so we'll take it."
He's got some talent for being a seven foot player, but is he the answer to all the Celtics inside problems? No way guys, and we need to focus on that. He can help the Celtics with smaller things, but he's not the final answer for the Celtics. He can be very helpful though. Time will tell on how well he'll work in Boston.
CELTICS MORNING JOE: CUP NUMBER TWO


Yes, about the only downer on this day was that Stiemsma's University of Wisconsin Badgers fell to Syracuse 64-63 in the Sweet 16 of the NCAA tournament (ironically, in Stiemsma's new backyard at TD Garden). But if he got that bad news after the Celtics' win, it was probably overshadowed by a pretty cool postgame moment.
Linda Vanderploeg, the village president of Randolph, presented Stiemsma with an official document proclaiming March 22, 2012 as "Greg Stiemsma Day" in his hometown. For a player who has overcome so much adversity in his career, the celebration of his NBA homecoming had to resonate.
Greg good job! He's really coming along nicely. As each game goes by. Greg becomes better, and better. I hope Doc sticks with him even when we have another big, or two coming.

Categories: None