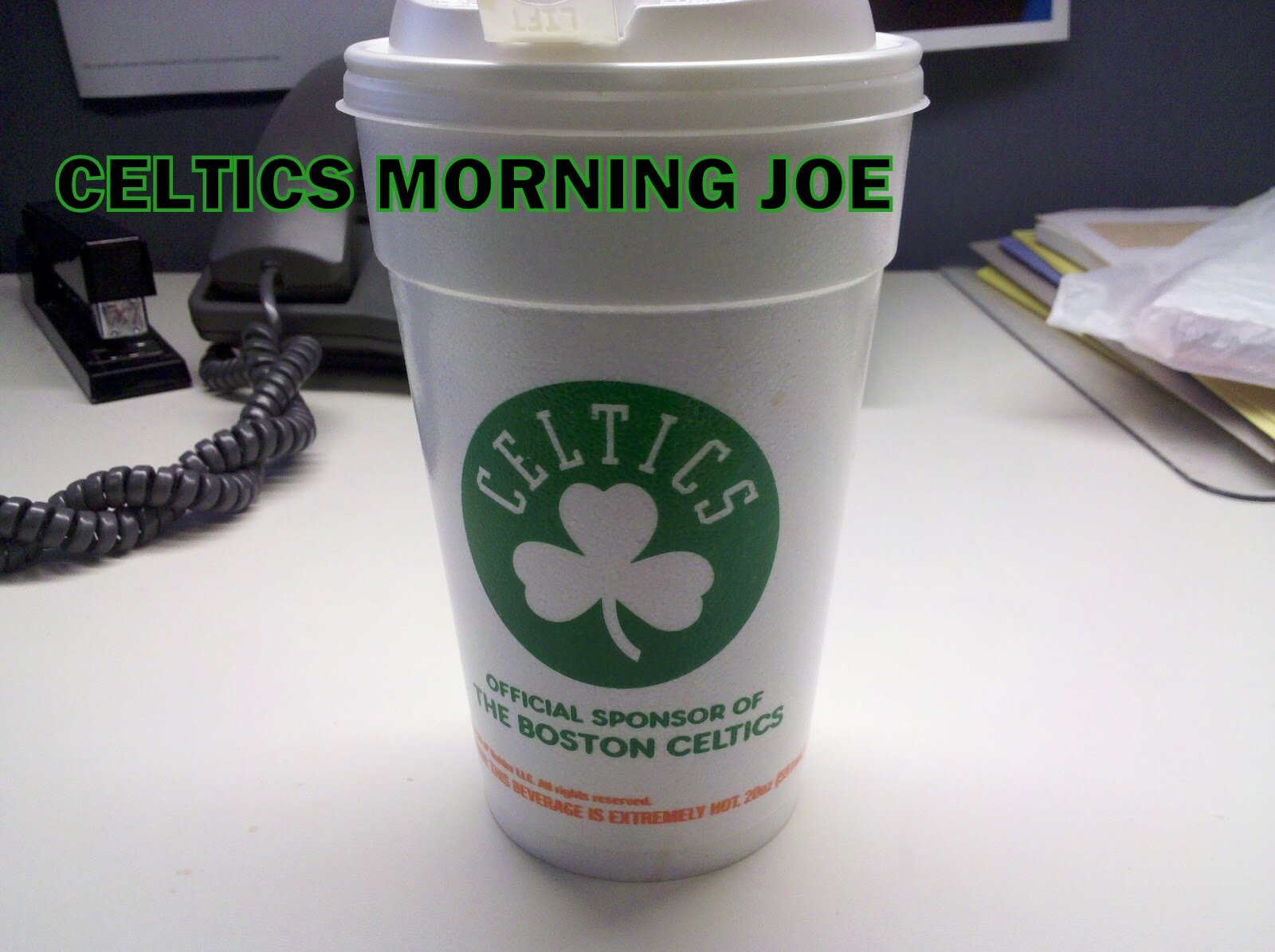 Garnett is  3/3 from behind the three-point line. KG has made a three in the past three games. Why should we be surprised that KG can make three's? Big men who can hit three's is something that's done in the NBA. KG has the range, and now he's just taking a step back. The important thing is this. He's not falling in love with the three. If the shot is there he takes it. But what it does for the Celtics, it adds another three-point shooter. I don't know if teams  put that in their scouting report yet, but if he becomes a regular three-point shooter things could be deadly.
"When I walk around the streets, y'all stop acting like y'all shocked that I can shoot 3s. Everybody in Boston, everybody in the world, everybody in Minnesota, everybody wherever I'm at -- Concord, Lexington, Burlington -- I can shoot 3s, OK. Let that go. I can shoot 3s. Y'all are acting all shocked like you ain't seen a black guy hit a 3. The hell's going on with y'all? I can shoot 3s, all right? Doc was yelling at me today -- shoot, shoot, shoot, shoot. Finally, I just shot the 3 and said, 'Huh! Is that what you want!?'
"Man, can I shoot 3s? [Celtics media relations czar Jeff Twiss] can I shoot 3s?" [Twiss replies, "Yes, sir."]
"I can shoot 3s. Look, do not get all, 'Shoot a 3!' I don't want that. You know how [the fans] used to do it with [Brian Scalabrine]. 'Shoooooot!' No, don't do that, don't do that to me. I'm not on the Celtics to be out here shooting 3s. I am here to do other things, not shoot 3s. But I can shoot 3s, OK.
"Any more questions? All right, I'm outta here. Go Pats!"
KG says it best. He's not here to shot 3's, but he can.

Celtics Morning Joe: Cup number two
I spoke about  it Sunday morning. The front court depth worries me. But if one big goes down,  (like yesterday Bass) another needs to step up. When you have two step up that's even better. If Johnson can perform like he did Sunday. Than we have something to work with. It also looks like Johnson has jumped over Greg Steamroller for minutes. Wilcox got the mini mid-level from the Celtics. I think he's been working hard, and he's been earning it on the court. We also saw a nice connection between Wilcox, and Rondo yesterday. I'm also thankful JO is okay, but for now at least. He was  solid on defense yesterday.
"In the last three games, [Wilcox] has been absolutely off the charts," Rivers said. "Terrific with his energy. A lot of guys did a lot of good things against New York, but I thought Wilcox was the reason we won that game, with his play. He's just doing all the right things."
It's not an accident, either. After battling various injuries over the first few weeks of the season, Wilcox has finally been able to tailor his game to being something of a spark plug for Boston.
"I wanted to pick up where I left off, just go out there, have fun and just play hard, and that's what I did," Wilcox said. "I went out there and played hard and we got a 'W.'"
Wilcox hit all four of his field goal attempts in the opening quarter, with the highlight being a one-handed dunk off a feed from Rajon Rondo in transition. After Jermaine O'Neal swatted a shot on the other end, Wilcox put his head down and motored up the floor, and was rewarded with the pass from Rondo.
"I just wanted to come out and be aggressive and bring energy, and that's what I did," Wilcox said. "I went out there, played hard, brought some energy, and then just made it light on the second unit."
Wilcox showed us every tool in his box. He can hit a 10 foot jumper off the glass, and he can shoot a hook shot. A energy guy is exactly what we need from Wilcox.

Categories: None