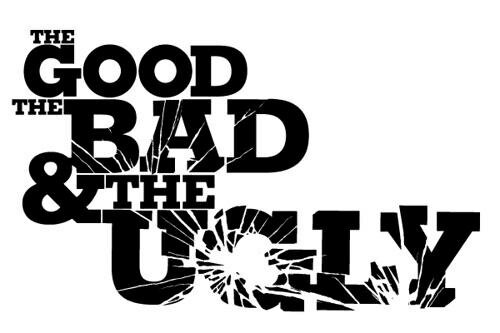 After every game we pick the good,and we decide what's bad,and we talk about the down right ugly.
The Good
Keyon Dooling can score off the bench(18 points-4/6 from three-point land),and the bench can score for the Celtics. Pierce called last year's bench immature,and this year's bench  professional. I can't agree more with that. The big three off the bench scored 40 points,and when Pietrus joins the unit will see even more production. The Celtics also lost Wilcox  for the game,and he only played 9 minutes,and he had a solid first game against the Knicks. It makes you think if we had Green.
Another good thing from the Heat games is Ray Allen can still shot you into a game,or keep you into a game. Ray can be crucial when the Celtics have a dry spell. Ray sunk 6 three-pointers,and he finished with 28 points.
The Bad
Bradley gave the Celtics four minutes,and he still proves he's not ready for the NBA. He forced it in the Knicks game,and Doc didn't even let him do it last night. Some more bad would be JO not adding anything to last nights game. His impact wasn't felt at all in his 22 minutes last night. The Celtics don't need 2001 O'neal,but 6 points,and maybe 4-5 rebounds a night. Not nothing like last night.

The Ugly
The Celtics turned the ball over 24 times. When you do that against the Heat you will lose. You will lose to must teams actually,but it's 99.9% a loss if you turn the ball over to the Heat.
Some more ugly has to come from the refs. They didn't cost the Celtics the game,but the calls were bad.Dick Bavetta called Jermaine O'Neal for a foul when Chris Bosh simply mishandled a pass.  Bass was called for a key offensive foul that led to a 4-point swing when Cole was nowhere near set.  The officiating was not good. Bavetta is not able to ref anymore,and I hate to say it,but your too old Dick.
Norris Cole can not go off again,and I don't think he will.
Categories: None