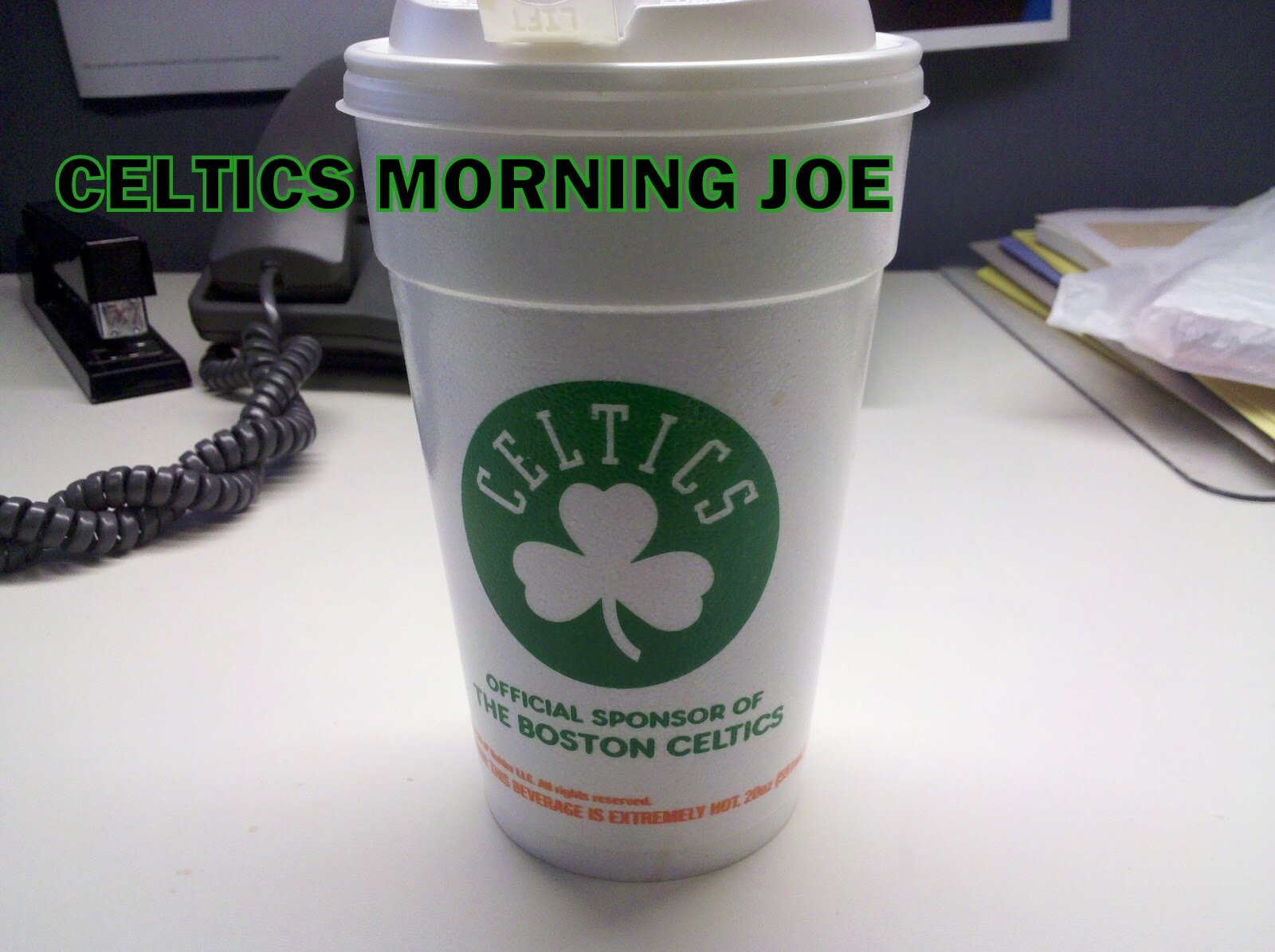 Who could forget when Bass was the ultimate steal from Ainge when the Celtics and Magic pulled off a sign-and-trade for Bass and Baby. I think that was move Howard wanted when he still ran the team in my Orlando. Bass's first season with the Celtics earned him a decent sized contract that inked him for three seasons worth more than 6 million each season,but near the 7 million mark. He earned it after putting up a career high 12.5 points per game, along with another career best 6.2 rebounds. He was also solid with a block, and steal per game.
When it came to year two. Jeff Green returned, and Bass's role had changed. Bass and Green are both undersized as power forwards, and when it came to actaul impact Jeff Green go the minutes over Bass. We know Bass lost his starting role more times then I can remember. In year two Bass dropped down to 8 points per game, and 5 rebounds per game. I like Brandon's hustle, he has heart, and I think a big issue was his timid play in year two. He could have been more aggressive. He's undersized and I don't like that so much when it comes to starting in the NBA. He's a great backup big man. So what did Bass say after his summer of hiding.


"I don't know, man," Bass said. "I don't really try to be too smart of a guy as far as thinking about basketball and being an analyst. I just take care of myself and be able to come in and contribute and help the team when it comes time of training camp and the season.

"I don't know," he went on in regard to the potential for more Celtic changes.

He broke into a smile and added, "I've got kids, man. If I had to think about that ... c'mon man, they don't pay me enough to do all that. I've just got to play basketball."

So, what you're saying is that if you got a raise, you'd be all over this stuff?

Bass laughed again.

"If I got a raise, I'll start thinking about who we should bring in," he cracked. "I'll start thinking like Kobe Bryant, you know, like all these guys that the GM needs to talk to me first. But, no, I just need to be Brandon Bass and do my job — come in ready, come in in good shape and contribute any way I can."

Bass was smiling again later as new coach Brad Stevens moved to the second row to speak with him while the Celts were playing a summer league game a few feet away.

It was the first time Bass had spoken to Stevens, having just exchanged text messages prior.

"I haven't really thought about my role," Bass said. "I just think that I'm just going to come in being the best Brandon Bass I can be, and that's all I can take care of."

Though Bass and Doc Rivers both live in this area, the forward hasn't connected with his now former coach.

"I don't know, man," Bass said when asked about the dramatics that led to Doc's departure. "I don't even watch that stuff. I wasn't following it, so I don't really know what happened. All I know is Doc is in LA now. That's strange, I mean, but he's there. I don't really have an opinion about it. You know, you've got to do what's best for you and your family."

You will, no doubt, be hardly surprised that Bass holds a similar opinion when it comes to the process that has thus far resulted in the loss of teammates Paul Pierce, Kevin Garnett and Jason Terry.

"I don't have no impressions. I don't have no feelings," Bass said with no malice. "It's the business of basketball, so it comes with it. I'll be ready come training camp. I don't really get too caught up into what happens as far as the business side of it, because it's out of my control, you know. I just think that what we got, we can win with it. We've got a great young group, and we can build. So I'm ready to build."

Get ready to hear that "we can win anyway" refrain this fall when the Celts gather, but Bass stopped short of pegging it as the inside mantra.

"It really don't matter, because you never know what players are going to be with you, which players are going to leave," he said. "You never know, so you've basically got to take care of yourself and whatever (president of basketball operations Danny Ainge) puts together, that's what you've got to work with."

In a personal sense, Bass is dealing with a relatively quiet summer. Sure, he knows he might be traded as the Celts try to clear contracts from their roll, but with $6.45 million due next season and $6.9 million the season after, he has some financial security, if not a definite address.

"Now, see, things like that I think about," he said, smiling again. "But for me it's a blessing to be here still and to be in a position I'm in. So I'm up for the challenge."

Bass didn't let us in that much now did he? Bass is a wild card next season like so many on this roster. It's not a guarantee that he'll start. Sully took his job last season before the season ending back surgery. The rookie Olynyk has promise to be the stating center. Bass will have to prove himself all over again with a new coach. I hope Bass can take the next step. He's a solid guy off the bench. I think he'll be coming off the bench this coming season.

Categories: Celtics Morning Joe