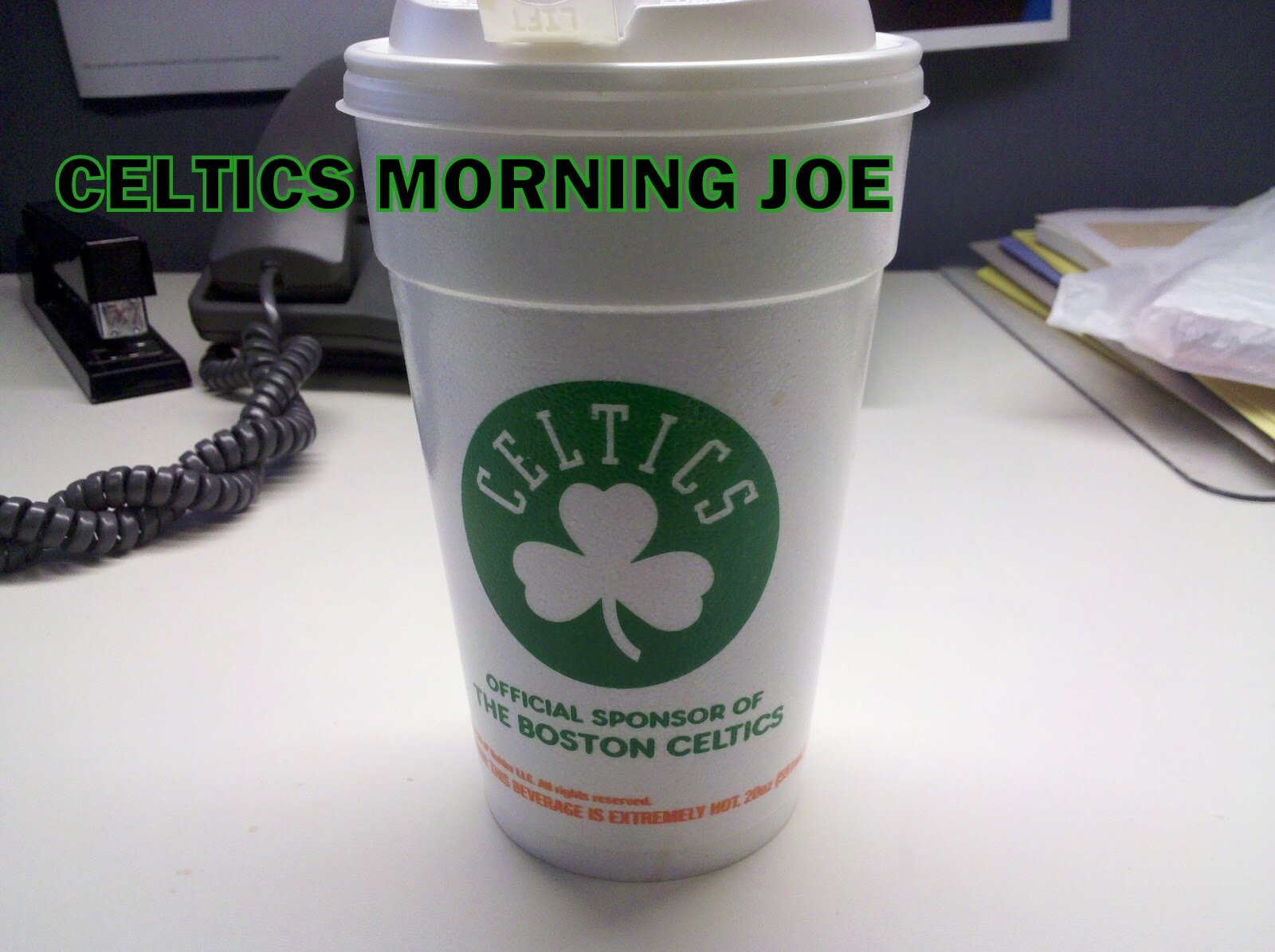 How eager are the children as they look up into the sky. All of us have been there reacting to the theater of sound, color and light. A euphoria of expectation. The expectations for Paul Pierce to obtain in Boston were high. But year after year he was the comfortable player that we all latched onto. Even when times were dark, he was  our player, and guiding light through the storm.The 'Captain' of the ship you could say.

All of us have are own memories and moments of Paul Pierce. The one thing I'll always remember about Paul Pierce as a Celtic is how underrated he was. He had some tough competition during his time in green. He was always pushed aside because he played the game of basketball in a unique way, and he still does in his old age. He is just crafty.

He wasn't a high flyer or an athletic player. Even though he's very much an  athlete, but not in your Vince Carter 2000 way. His biggest rival ended up being Lebron James, and that story has ended because Paul is past his prime, and he's changed uniforms.It was great theater from 2005, and all the way to game seven of the 2012 Eastern Conference Finals.

Words do often fail me when I need them most. Doubts sometimes assail me. How can I ever express, with what words do I profess my extreme gratitude to Paul Pierce, and to Kevin Garnett. My favorite KG moment is the actual press conference that he was introduce in with Ray and Paul. The hope around his arrival was unreal. We yearned for this, we wanted this with every ounce of life. I always call it one of those moments in life when you ask yourself where was I during that major event. I recall coming back to my hotel room with a bag of Arby's.
I was in hotel because I was away on training for a new job at the time. I can remember turning on ESPN, and just seeing the headline cross by on the bottom of the screen. It was a moment where you drop whatever you have in your hand, or a moment of laughing and crying. I can remember calling my brother in Boston and leaving a message on his phone. I'm pretty sure you couldn't even understand the message. He probably thought I was being attacked,or I that I pocket dialed him. I was losing my sh*t to say the least.
Life can be somewhat related to a portrait.  The portrait captures something that will never happen again. That split second will come and go as you take the picture. When you look at pictures you can usually remember the smells, the song that was playing in the background. For the past six years I have some of those moments. I can remember Paul Pierce hitting the game winner against New York on December 15th, 2010. Why do I remember that so well? It was my birthday. For Celtics fans, and for most sports fans. The game we pick to love, and the team we pick to love resembles who we are at times.
In heaven It is eternity. If I ever I get there. I hope I can live in 2008 for eternity. Of course I hope my loved ones are there with me, but with game six of the Finals playing over and over again.
Now we must look to the future and we must try to detach from the past. Not an easy task. This era has become my drug of choice. I wouldn't be writing this right now. When I think of all  my major life events in the past 6 years. The Celtics seem to always have a spot in the middle. All of us seem to wish that this dream could last forever. In the meantime I keep telling myself to look to the future. It only gets brighter from here on out, even if it's a bleak feeling. Detach from the past. and just look to the future. 
Paul and Kevin will have their numbers hanging from the garden someday. KG embodied Bill Russell, and Paul Pierce was a true Celtic in and out. I love one thing about this. Paul and Kevin can continue together. Kevin Garnett was always looking for a basketball soul mate. Marbury wasn't it, and others along the way were either not worthy, or they just didn't connect. KG and Paul have something special that started in a Celtics uniform,and that connection brought a banner and endless memories that I will tell my kids about  if ever have any.
Together Celtics fans we can face our fears. Together we can make all the sadness disappear into something better, or at least I hope. Together we can let out with a collective cry or scream. KG would. For those who have lost someone. We are in phase one my friends. That day will come when you wake up, and that nightmare is actually real. KG and Pierce are playing for Jason Kidd, and were in the middle of a rebuild.

Categories: Celtics Morning Joe