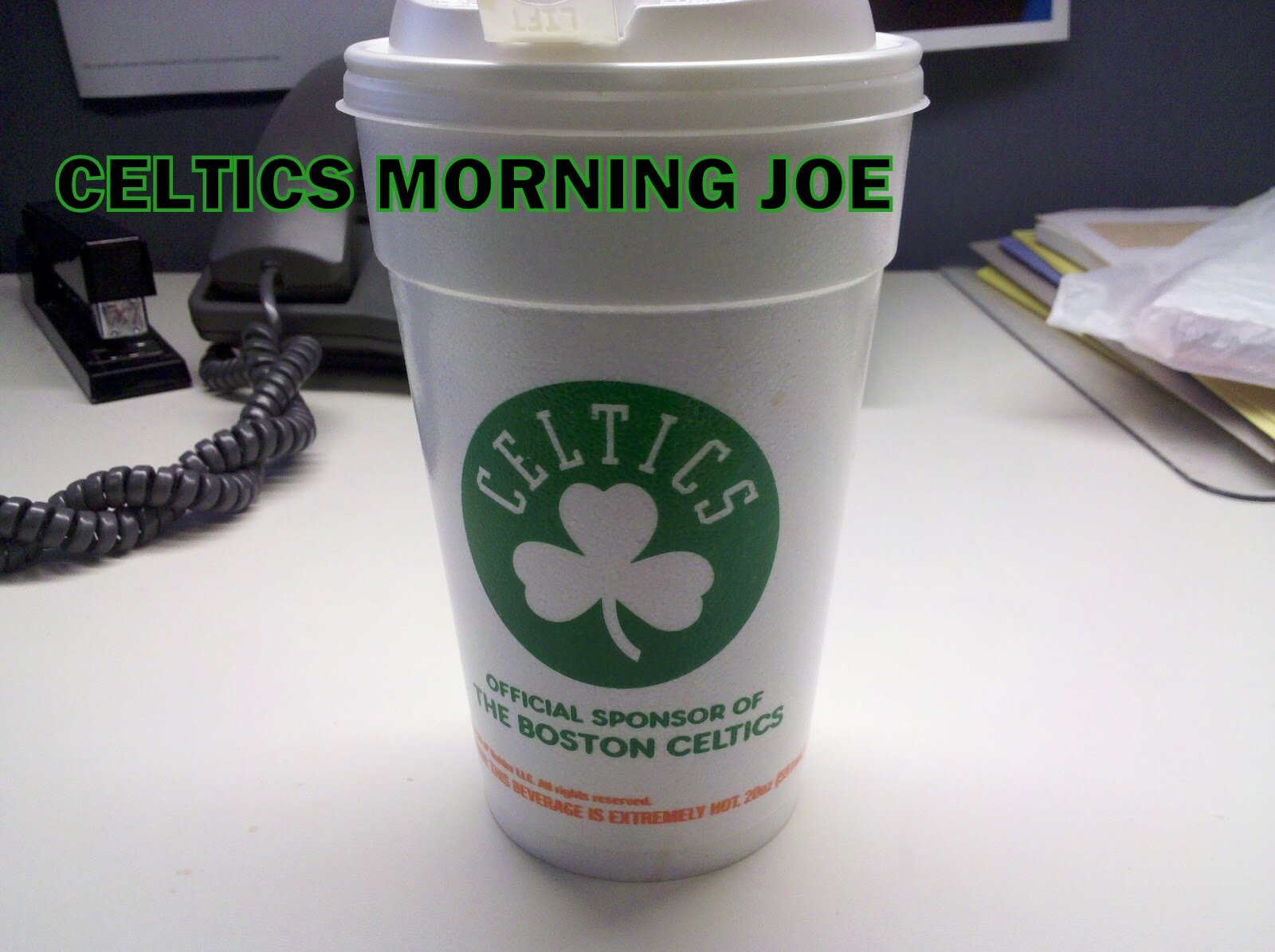 Jason Terry will be heading back to Dallas for the first time since he signed with the Celtics. Terry has been okay in his first season with the Celtics. Terry's PPG is down from last season by 4-5 points. That doesn't take away from the significance of tonight's game against the Mavs.
"It's cool. It had to come sooner or later," he said with the distaste of Wednesday's performance still fresh. "We're going to go back, and I guarantee I'm going to be super aggressive and we'll see what happens."
"For us, no matter who it is, when you get a lead you have to bury them," said Terry. "We have to figure out that part."
Terry was supposed to be Ray Allen. Terry hasn't become that, and honestly he never had to be Ray Allen. The Celtics need 10-15 points from him, and they need he's best on defense. Terry's big highlight this season could down as the Lebron James dunk. Terry's former boss Mark Cuban had this to say about Terry taking the hit.
Cuban defends Terry's dunk defense

"[Terry] has got almost carte blanche," said Cuban, who mentioned that Mavs fans should give Terry a standing ovation when the Celtics come to the American Airlines Center on Friday.
That doesn't make it a wise move for the 6-foot-2, 180-pound Terry to try to challenge the 6-foot-8, 250-pound James, does it? "I don't know what his plan was, but his plan certainly wasn't to avoid whatever it was [James] wanted to do," Cuban said. "And I give him credit for that. If he was trying to take a charge, that's one thing. If he was going straight up and down -- you can create contact and it's still not a foul -- that's a way you might stop him. If he got caught in between, that's what happens.
"At least he didn't back down. He deserves credit for that."
Terry showed some toughness, and that dunks has become another moment where James shows that he's an asshole.
"I've had a chance to [review] it, and it was one of my better ones," James said. "The fact that it happened to J.T. made it that much sweeter. Because we all know J.T. and he talks too much sometimes. And I'm glad it happened to him."
He should be proud if he dunked over his own size, or bigger. Jordan had dunks like that, and they weren't big stories the next day. But when Jordan dunked over Ewing that was bit more thrilling.

Categories: None