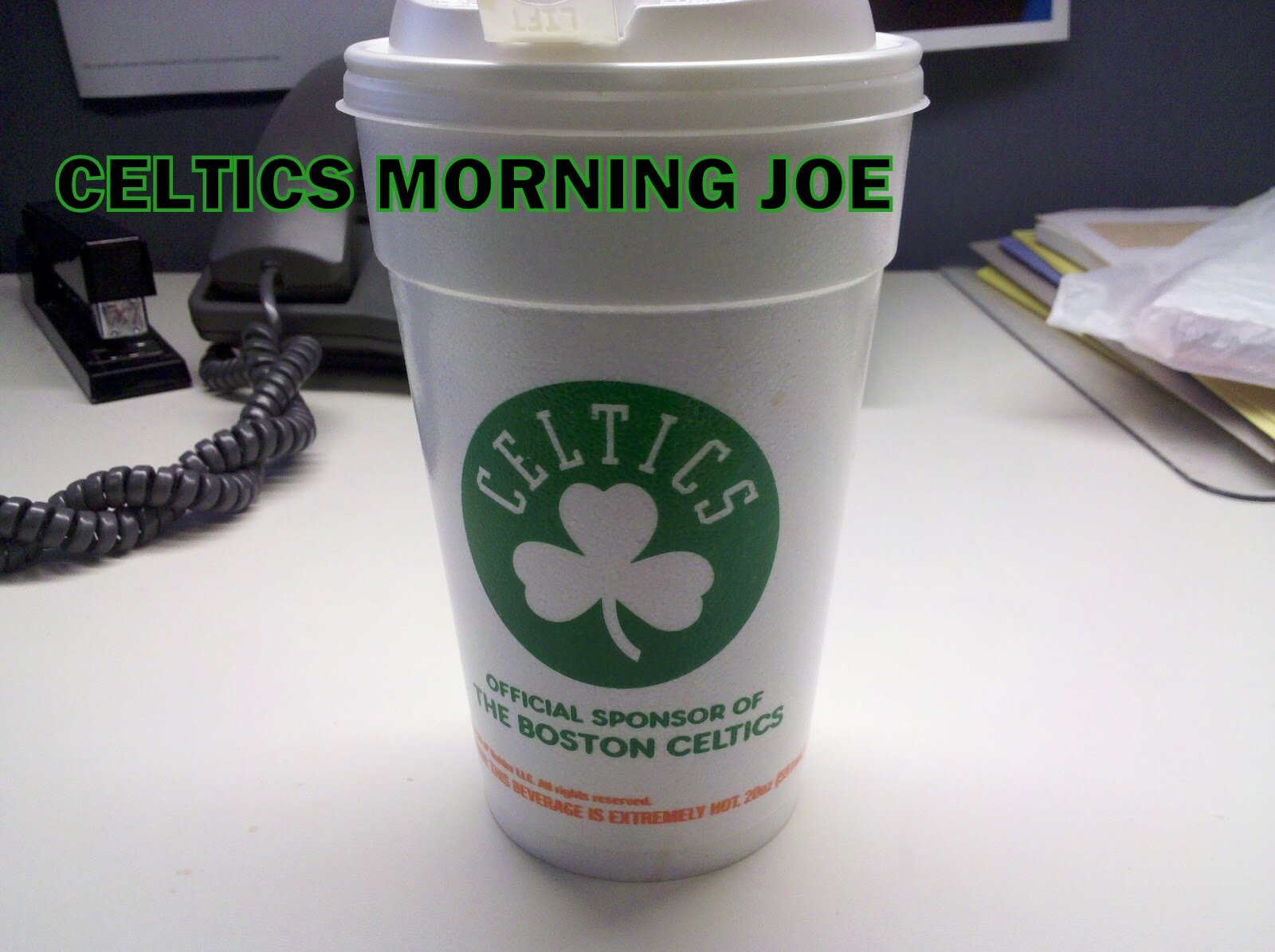 But Pierce has been around long enough that he realizes it's not easy to just get someone who can contribute to a good team.
"I mean, I don't know how we do that," he said. "Obviously if there was somebody sitting at home that could do that, they wouldn't be sitting at home. So I leave all that up to Danny (Ainge) and Doc (Rivers). They've got to figure it out and see what they want."
When does this usually happen? A player sitting at home who can still play? Yes it happens, but not very often. P.J Brown is one guy who actually came, and impacted the Celtics. But think for a moment. Brown was an older player, and it wasn't about not having the skill anymore. For him it was about playing another full season at the age of 38. Brown still had game. So he returned, and helped the Celtics. But how often does that happen? Not often.
Boston Herald

But Ainge doesn't feel the Celtics are under any pressure to do more than add another player or two.
"It's not critical at all," the president of basketball operations said. "Whenever it's critical to make a deal, you usually make a bad deal. You can't force deals. You need to find partners, and you need to do good deals.
"I like watching our team. Our team is very fun to watch. I love how hard our guys play and compete. They do need some support with some extra bodies for the rest of the year. I definitely need to do that, to add some players to our roster. But that's all that we need to do."
Rivers said last night he believes the Celtics need more than one guard, and they could use some size.
"Yeah," he said, "but we don't want to hurt ourselves doing it. Otherwise we would have someone today and we don't.
"I don't worry about it. I swear I've given it far less thought than you guys have, because if it was that easy, everyone would be doing it. So I just really worry about the 10 that we have, and when Danny calls me and tells me that we have a chance to do something else, then we'll talk about it. But, really, there's been very few conversations.
"There's not a lot of rotational players just rolling around out there."
The Celtics need size, and how can they get good quality big men? Not easy, and it's never been easy. Ryan Hollins ring a bell? Mikki Moore ring a bell? Troy Murphy didn't save the day either. You know what's funny? Jermaine O'neal has played 37 games for Phoenix in one season so far, and in two seasons for Boston he played just 49 regular season games. The odds are that JO will play around 60 games this season. He's produced for the Suns as well. In 16 minutes of action he puts up 7 points, and nearly 5 rebounds. He's played solid this season for the Suns. It's a shame we couldn't get that from him. Anyway, the Celtics need size, and frankly good solid talent all around. The question is how, and what will the Celtics do. Thursday is the day, and some of us fear the worst. But many of us believe Danny will stick with this group for another wild run.
The Celtics signed Williams to a 10-day contract. In the process Williams has a big fan already in Boston.
"I know him well," Terry said of the 6-foot-6, 220-pound guard, who is expected to be signed to a 10-day contract. "He's one of the young kids who grew up in that area that had tremendous talent. He's a freakish athlete. When you talk about athleticism, he's right there with LeBron (James) and (Kevin) Durant and these guys that are high flyers. He's right up there with him.
"He's very athletic, can handle the ball. He's highly skilled. It's just been a matter of him getting on the right team, surrounded by veterans that he can learn from. I believe he can definitely help us."
If that's the case, the Celtics got another steal. Let's hope so, but I think it's unlikely that Williams is the hero for the 2013 season. But I think it's a sign that the Celtics are not pulling a trade that will send KG, or Pierce out of town. Ainge doesn't want that on his head first of all, and I also think he believes he can patch this team up for a run.

Categories: Celtics Morning Joe