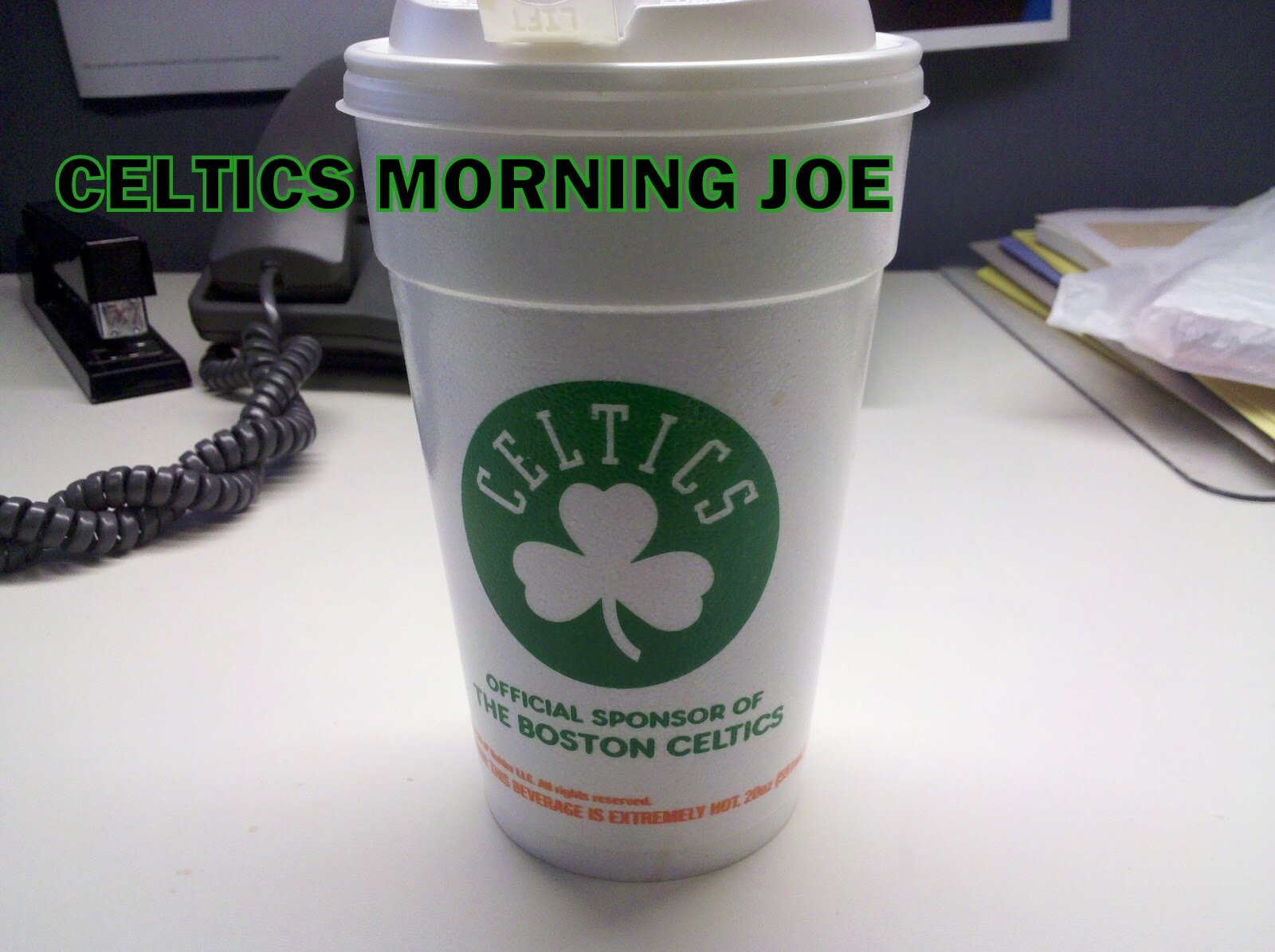 Boston Herald.com

Ainge aimed for this kind of bench production with last summer's signings. But it's not the kind of production that was always apparent with Rondo on the floor, and he did indeed spend a lot of time with the reserves.
"He has amazing confidence. What happens is that good players want to determine the outcomes of games," Ainge said of whether Rondo had become obsessed with making the perfect pass. "But the opportunities are there for the other guys. I think Rondo can play the way that they're playing now. On the whole a team has to buy into it."
Even the great Celtic teams that Ainge played on had a crutch — Larry Bird.
"Especially in the fourth (quarter), because he was our best playmaker," Ainge said of Bird. "But he never took away the aggressiveness of anyone else. It was just his presence that made everyone better."
Ainge has confidence that this current group, without Rondo, will continue to win — at least until the playoffs. That's when Rondo's value, in normal times, would be at its peak. That's also where the Celtics will remember why they need him.
When playoff basketball becomes about half court offense. What will become of the current Celtics who seem to be  over achieving with the chaotic offense that seems to be working right now with great ball movement. Rondo has become that type of player that wins playoff series.  Can Pierce, and KG even do that anymore? I don't want to say that this team won't win in the playoffs. But if I was a gambling man. The Celtics would be a team that I may pass on when it counts. But at the same time. I can't count out a team that has KG. This recent article has got my attention.

C's invest in bonds Injuries overcome by believing -Boston Herald. com

Tommy Heinsohn used to tell the story of how the 1963-64 Celtics used Bob Cousy's retirement after the previous season as motivation. While The Cooz was clearly a cherished member of the club, the competitive C's had the internal mantra of proving to themselves they could win a championship without him. And they did.
In the wake of losing Rajon Rondo with a torn ACL, one wonders whether the current Celts, who canceled yesterday's practice because of the storm, aren't trying to make a point to themselves and the basketball world as they seek their seventh straight win tonight at the Garden against Denver.
"I mean, it ain't something that's been talked about aloud, but I'm sure guys have certain motivations," said Paul Pierce, whose club also suffered a blow when rookie banger Jared Sullinger went out with season-ending back surgery. "But the big thing with the motivation is that they have opportunity now. I think that's what's happening right now.
"Given the opportunity that's at hand, certain guys are taking advantage of it and looking pretty good doing it."
If the Celtics rally around Rondo, and win a title. That would be the greatest rally in league history. Guys like Lee, and Green have blossomed without Rondo, and that's nothing new. When I watch Green play. I wonder if he can actually fill the role of young stud. The role that Rondo took  over a few years ago. But the thing is this. Rondo does it at a mega star level. Green is not even close to that. The Celtics love this challenge, or at least they have adjusted to the thought of losing Rondo. Nobody loves it, but they're using it for motivation. Wouldn't it have been nice to see that motivation during Rondo's time. Just the motivation not to fail with the expectation of banner 18.

Categories: Celtics Morning Joe