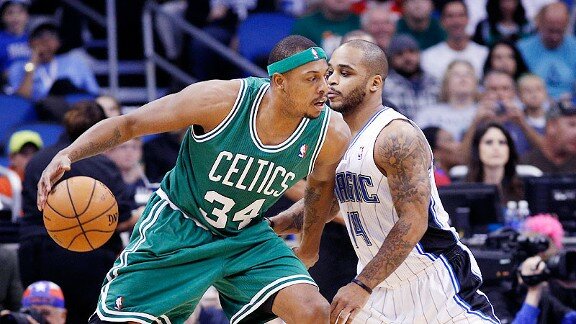 ESPN Boston
PIERCE: REWIND THE TAPE: Celtics captain Paul Pierce playfully declined the invitation to chat with reporters on Tuesday, joking that media members should simply hit rewind on their tape recorders and play back what he's said after each of the team's last three losses. Pierce instead engaged teammate Brandon Bass in a brief pre-practice shooting contest, where he good-naturedly badgered Bass about stepping in too far on jump shots from different locations around the perimeter.
This season has played out like a broken record by every Celtic, and Doc. They talk about turning the corner, or finding more consistency. I like how Paul gets it. I don't care what Paul has to say about the losing streak, because it will be the same old tired crap we've been hearing all year.
I want this team to own up, and just play. I don't care about all the excuses. 

Categories: None